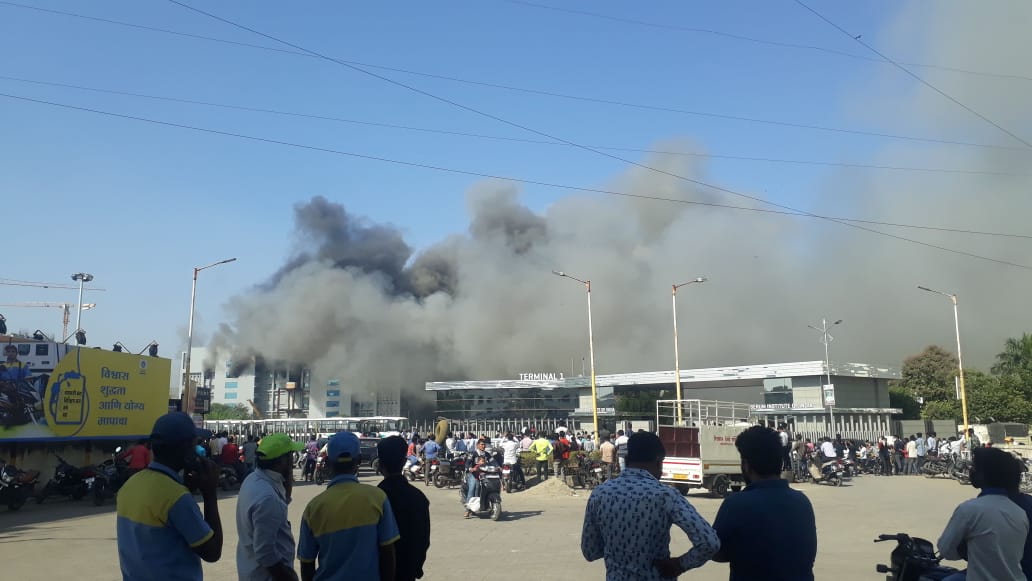 Pune. A fire broke out at the Manjari plant of the Serum Institute near Hadapsar on Thursday after the corona vaccine was manufactured. Ten fire trucks and a state-of-the-art Branto vehicle arrived at the scene after the incident, and firefighting is underway. The fire broke out in the R-BCG vaccine building at the Serum Institute, away from the Covishield vaccine manufacturing center.
The Covishield vaccine is being developed at the Serum Institute. A few days ago, Prime Minister Narendra Modi and ambassadors of some countries visited the Serum Institute.
The Serum Institute produces corona vaccine as well as a variety of other vaccines. Meanwhile, a fire broke out at the Manjari plant around 2.30 pm on Thursday. Meanwhile, the incident was reported to the Central Fire Brigade. Four vehicles of fire brigade were initially dispatched and then six more were rushed to the spot. A state-of-the-art fire-fighting vehicle, the Branto, was rushed to the scene. Vehicles and personnel from Hadapsar, Kondhwa and other centers, including the central fire station, are trying to put out the blaze. In addition Police rushed to the spot and evacuated the crowd. The Hadapsar police are also assisting the fire brigade.