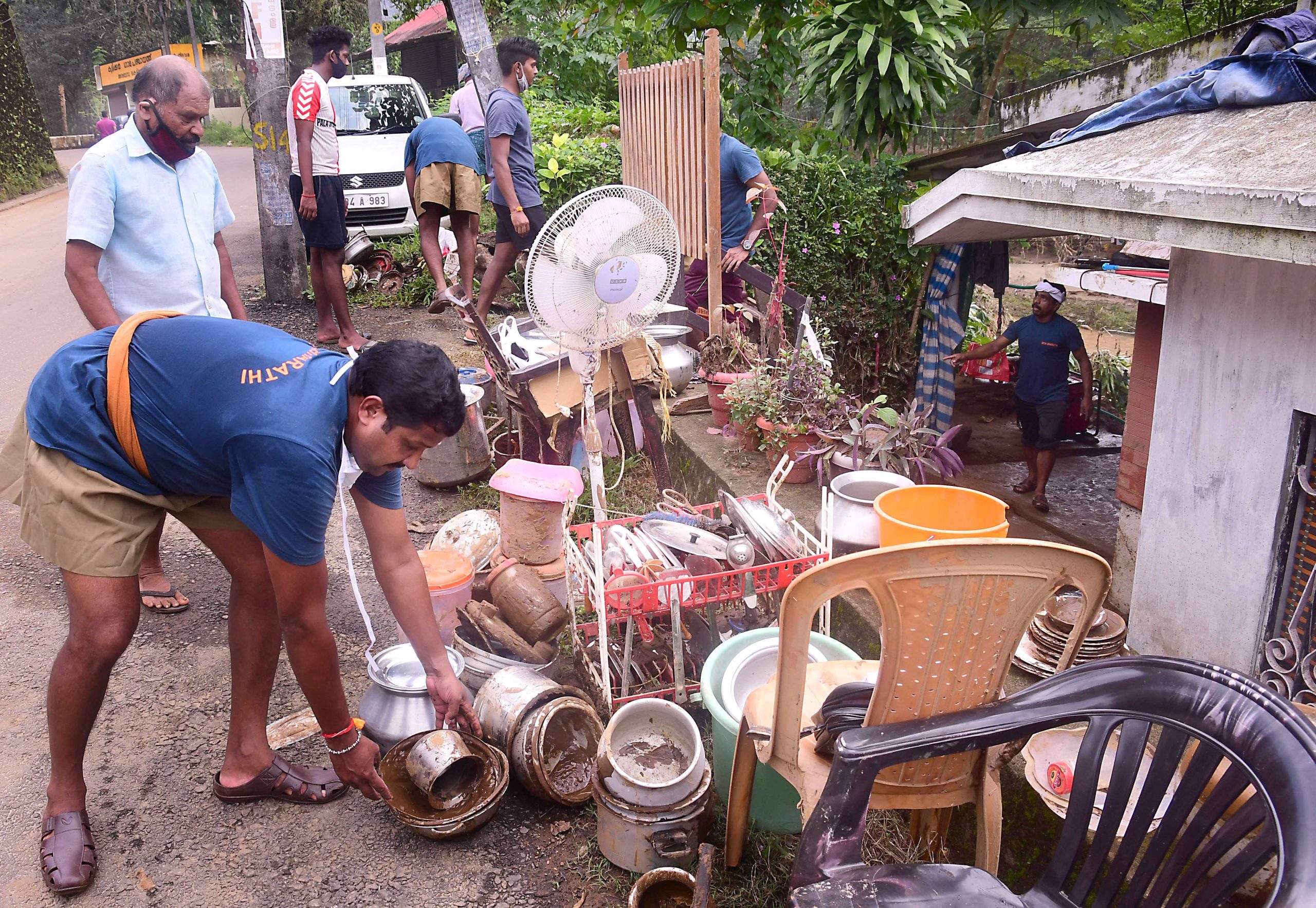 Kerala. Seva bharati has intensified its relief operations in Kootikal which was ravaged by landslides. As part of extending a helping hand, Seva bharati has conducted a cleaning drive which had mass participation from all the sections across the district. Around thousands of Seva bharati volunteers have plunged headlong into the effort. As a part of the cleaning drive around five-hundred houses were sanitized and rendered fit for use. Along with relief operations, Seva bharati had also mobilised huge quantities of relief materials for the worst-hit areas.
Cleaning operations were carried out by dividing the affected area into six zones. A total of 25 task force, with each task force having five volunteers was deputed to carry out the operation. Besides the houses, various public buildings were also sanitised and cleaned.
Apart from Kootikal, Seva bharati also extended its relief operations to worst-hit areas such as Elankad, Enthayar, Mundakayam and Puthanchantha.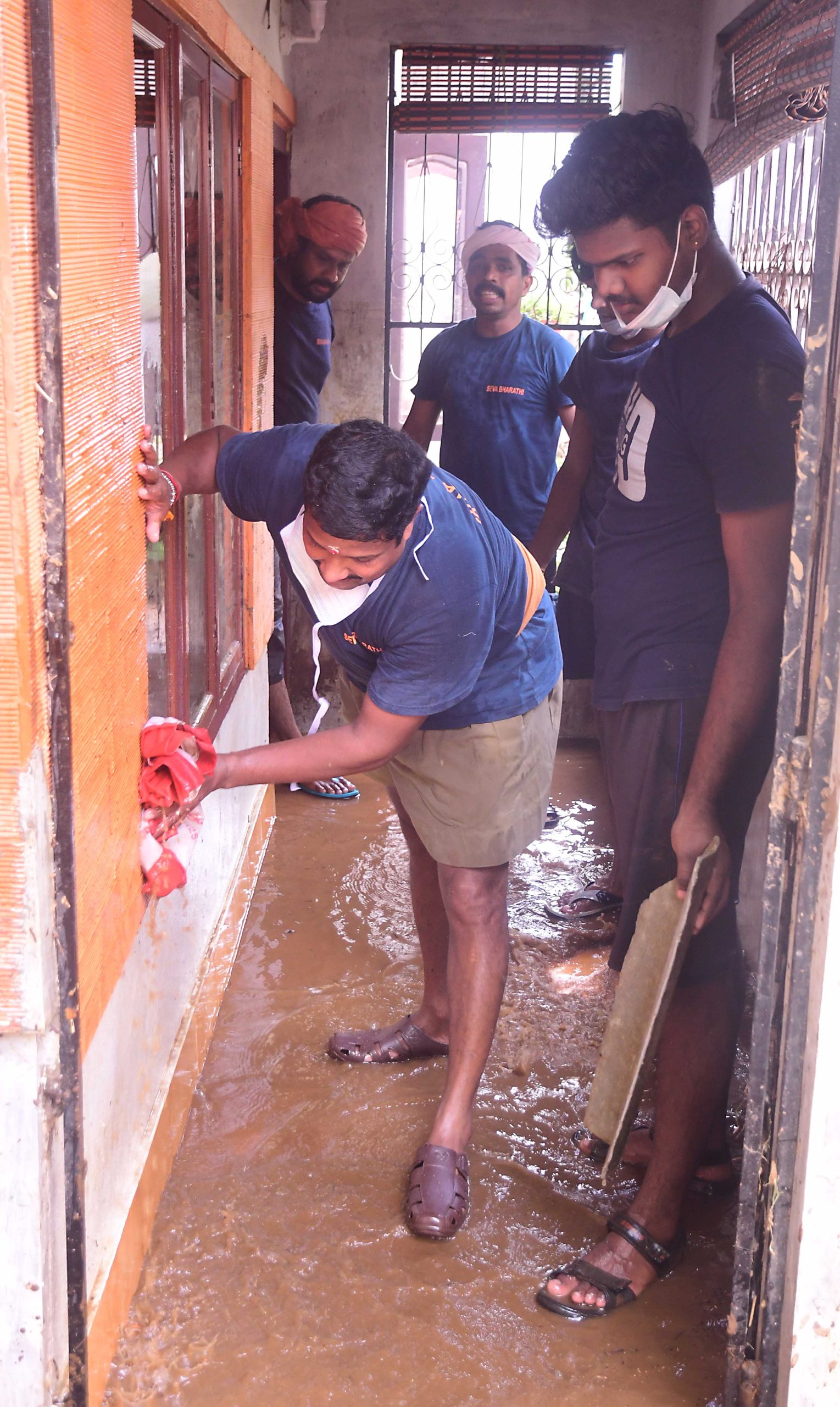 These relief operations were carried out under the leaderships of RSS Pranta karyavah P.N. Ishwaran, Prant Sampark Pramukh K B Sreekumar, Prant Seva Pramukh M C Valson, Pranta Prauda pramukh K Govindankutty, Vibhagh Sanghchalak P P Gopi and others..