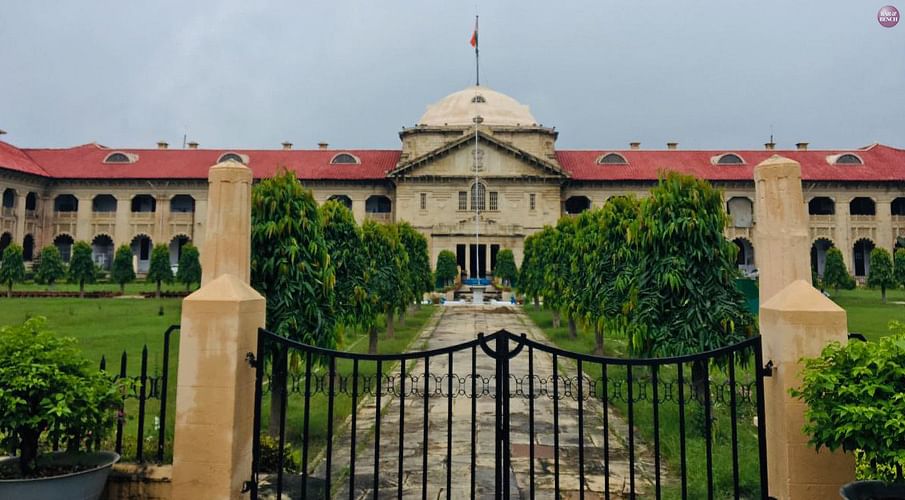 Prayagraj. "The applicant shall deposit a sum of Rs.25,000/- (Rupees Twenty Five Thousand Only) in 'U.P. Gouseva Ayog, Lucknow' within four weeks from the date of his release from jail and, file receipt thereof in the trial Court," the order recorded.
The single judge further clarified that if the applicant fails to meet this condition, his bail would be cancelled.
The Allahabad High Court on Friday granted bail to a man accused of committing an offence under the Uttar Pradesh Prevention of Cow Slaughter Act, 1955, on the condition that he deposits ₹25,000 in the UP Gouseva Ayog, within four weeks of his release.
Justice Saurabh Lavania passed the order after considering the applicant's statement that he was a lover of animals, including cows and their progeny. He stated that he often donated money to cow shelters and would donate ₹25,000 to the UP Gouseva Ayog on release.
The applicant was booked under the Cow Slaughter Act for allegedly possessing beef. He submitted that he was innocent and had been falsely implicated in the case, emphasising that the meat was planted on him and that there were no independent public witnesses to verify the commission of the offence.
The applicant also informed the Court that the Forensic Science Laboratory (FSL) report, which was required to prove that the meat recovered was beef, was still awaited.
Pointing out that the co-accused in the case had been granted bail, the applicant also sought to be released.
Taking into account the lack of public independent witnesses and the pending FSL report as well as the fact that the co-accused were enlarged on bail, Justice Lavania allowed the application.
"Considering the rival submissions of learned counsel for parties, material available on record, as well as totality of facts and circumstances and keeping in mind that there is no public independent witness and FSL report is still awaited as also that co-accused have already been released on bail and without expressing any opinion on the merits of the case, I am of the view that the applicants are entitled to be released on bail," the Court recorded.
The Court, however, directed the applicant to refrain from seeking adjournments during trial, to be present before the judge on every date and to not misuse the liberty of bail.