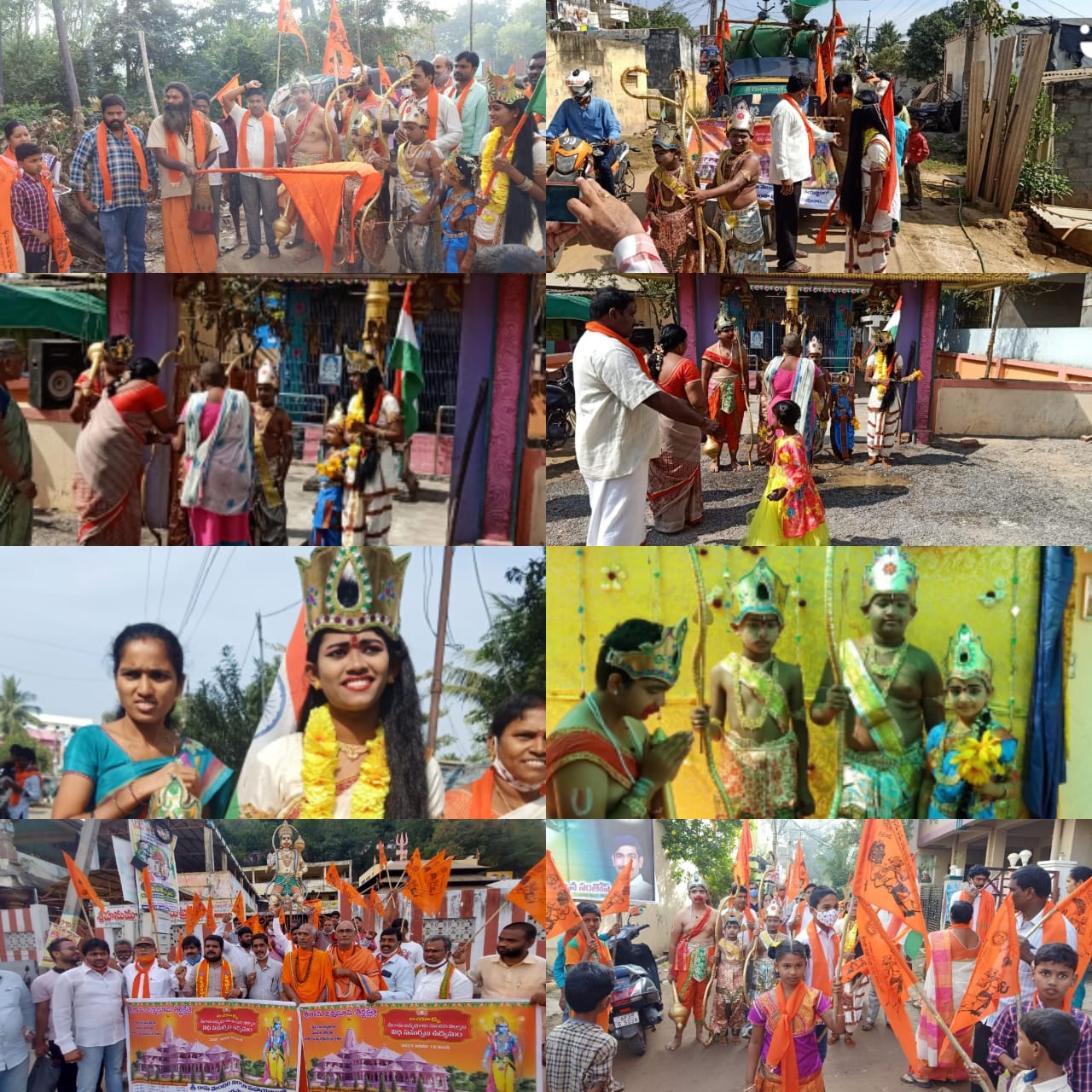 Scenes from the procession in some parts of Vijayawada
It is learned that the Shri Ram Janmabhoomi Teertha Kshetra has launched a fund raising campaign (Nidhi Samarpan Abhiyan) to raise funds for the construction of the Ayodhya Ram Mandir. This fundraising campaign has started all over the country. In Andhra Pradesh also fundraising campaign has launched.
As part of the program, activists are contacting the people from different sections of the society to raise funds. It is a privilege to receive a special response and cooperation from people from all sections in this order. Activists are having many wonderful experiences on this occasion. On the one hand there are incidents where big businessmen and politicians are offering large scale funds with devotion on lord Shri Ramchandra. On the other hand, even the poorest of the poor, beggars, are expressing their strong desire to have a share in the construction of the Ram Mandir. Such are the incidents that they are offering the funds beyond their limits. Many Muslim and Christian brethren are also coming forward to share in this sacred and pious work.
We are trying to provide VSK readers with some of the events and photos available in them. Let's take a look at those scenes once ….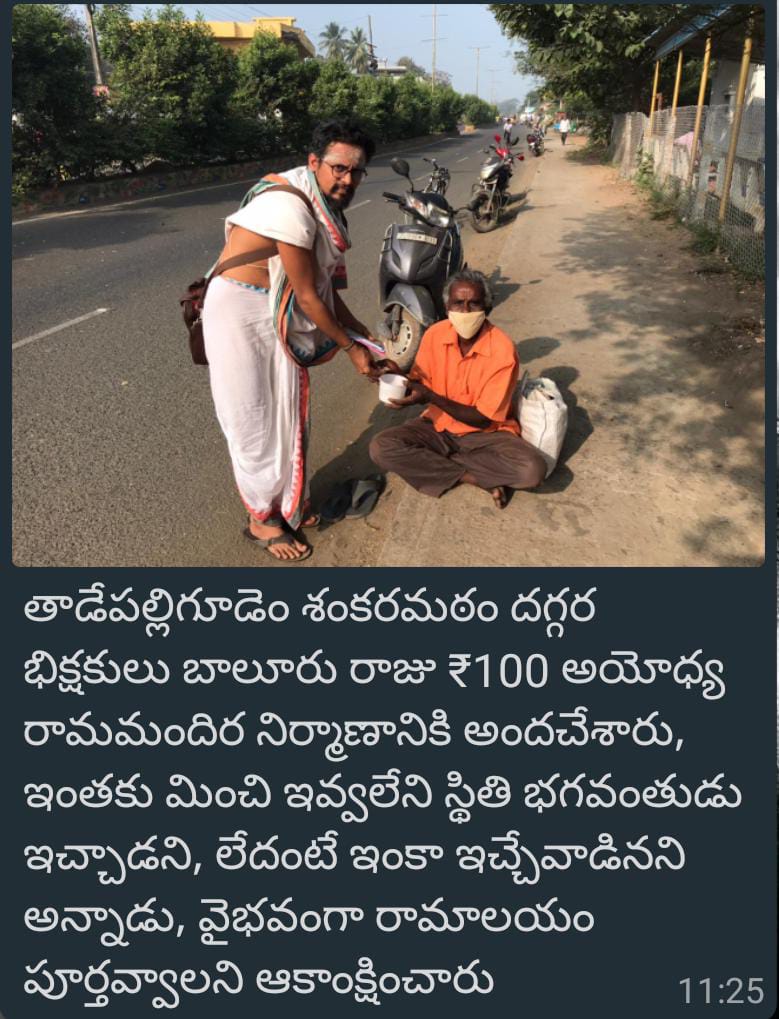 A beggar donates Rs 100 for the construction of the Ram Mandir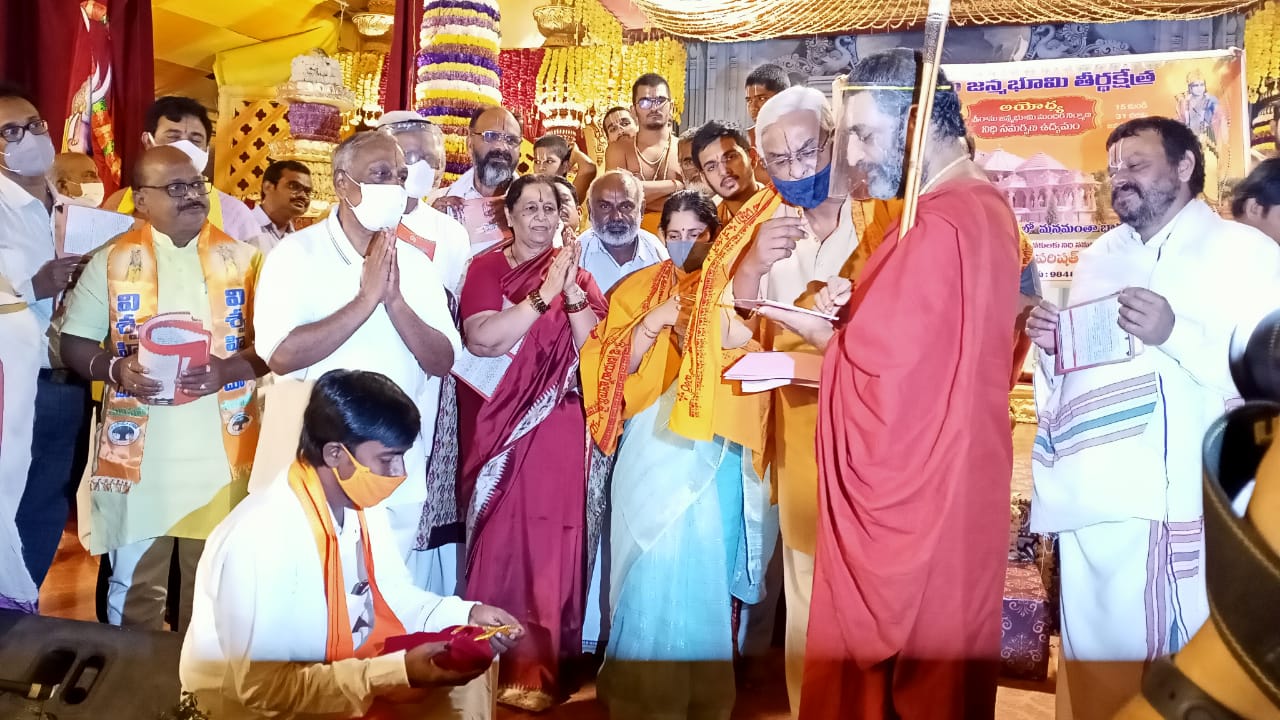 As a symbol of the seven stalks in the Srimadramayana Rs.12,34,567 / – presented to Ayodhya Rama Chandra by Sri Sri Sri Tridandi Srimannarayana Chinjiyar Swami.