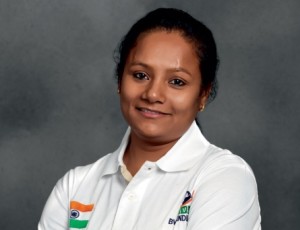 Mumbai. Sushri Arunima Sinha, the first female amputee to climb Mount Everest,  is selected for Prof. Yeshwant Rao Kelkar Youth Award (YuvaPuraskar) 2014.
The 'YuvaPuraskar 2014 Selection Committee' has decided to select the nomination of Sushri Arunima Sinha (Ambedkar Nagar, Uttar Pradesh), the first Bharatiya amputee to climb Mount Everest for 'Prof. Yashwant Rao Kelkar Yuva Puraskar 2014'. This selection has been made to recognise remarkable history creation by conquering the highest peak in the world with artificial leg and her fighting spirit against all odds and dedicated social work. This being very rare example of overcoming challenges with great courage and unparalleled will power and dedication, we appreciate it. Arunima Sinha stands as a source of inspiration for youths across the world.
This award is given in the memory of Late Prof. Yeshwant Rao Kelkar whose contribution was like a foundation stone to build up and flourish ABVP, the world's largest student organization. This award has been given since 1991. This is a collaborative activity of ABVP and 'Vidyarthi Nidhi Trust', both committed for the cause of upliftment of education and students.' The idea behind this award is to encourage young social workers, engaged in various social welfare activities and to offer them a platform, thereby to motivate other youth for social work as well as to express gratitude to the young social workers. The award comprises of Rs 50000/- cash, certificate and a memento.
Arunima Sinha, a former national volleyball and football player, was pushed out of general coach of Padmawat Express after she strongly resisted thieves wanting to snatch her bag and gold chain. She was hit by a passing train which crushed her left leg below knee. The leg was amputated by doctors to save her life. While undergoing treatment for 4 months in AIIMS she could not do anything on her own. The life ahead was very difficult for her. But brave heart Arunima bounce back and resolved to do something with her life, resolved to climb Mount Everest. Then rest is the history.
She excelled in the basic mountaineering course and took training and guidance from Bachendri Pal, the first Bharatiya woman to climb Mt. Everest. After 52 days of ascent, on May 21, 2013 with hard toil of 17 hours Arunima Sinha reached the summit of Mt. Everest and created the history. She is now dedicated for the social work of "Pandit Chandra Shekhar Azad VikalangKhel Academy" which will give free training and guidance for poor and differently- abled persons in various sports.
Sushri Arunima Sinha will be felicitated with the Prof. Yashwant Rao KelkarYuva Award of 2014 on 16thNovember 2014 in a special function at the National Conference of Akhil Bharatiya Vidyarthi Parishad held on 14-16th Nov. 2014 at Amritsar (Punjab)