Miraculous crocodile, named, Babiya, of the lake temple Ananthapuram at Kumbala is no more. The end of Babiya, believed to have 75 years old, came at the night on October 10. This vegetarian crocodile was a wonder to the devotees of Ananthapadmanabhaswamy temple.
The body of Babiya came to the surface of the lake after the priest had left the temple on Sunday night after the usual night pooja. The devotees lifted Babiya and placed on the floor.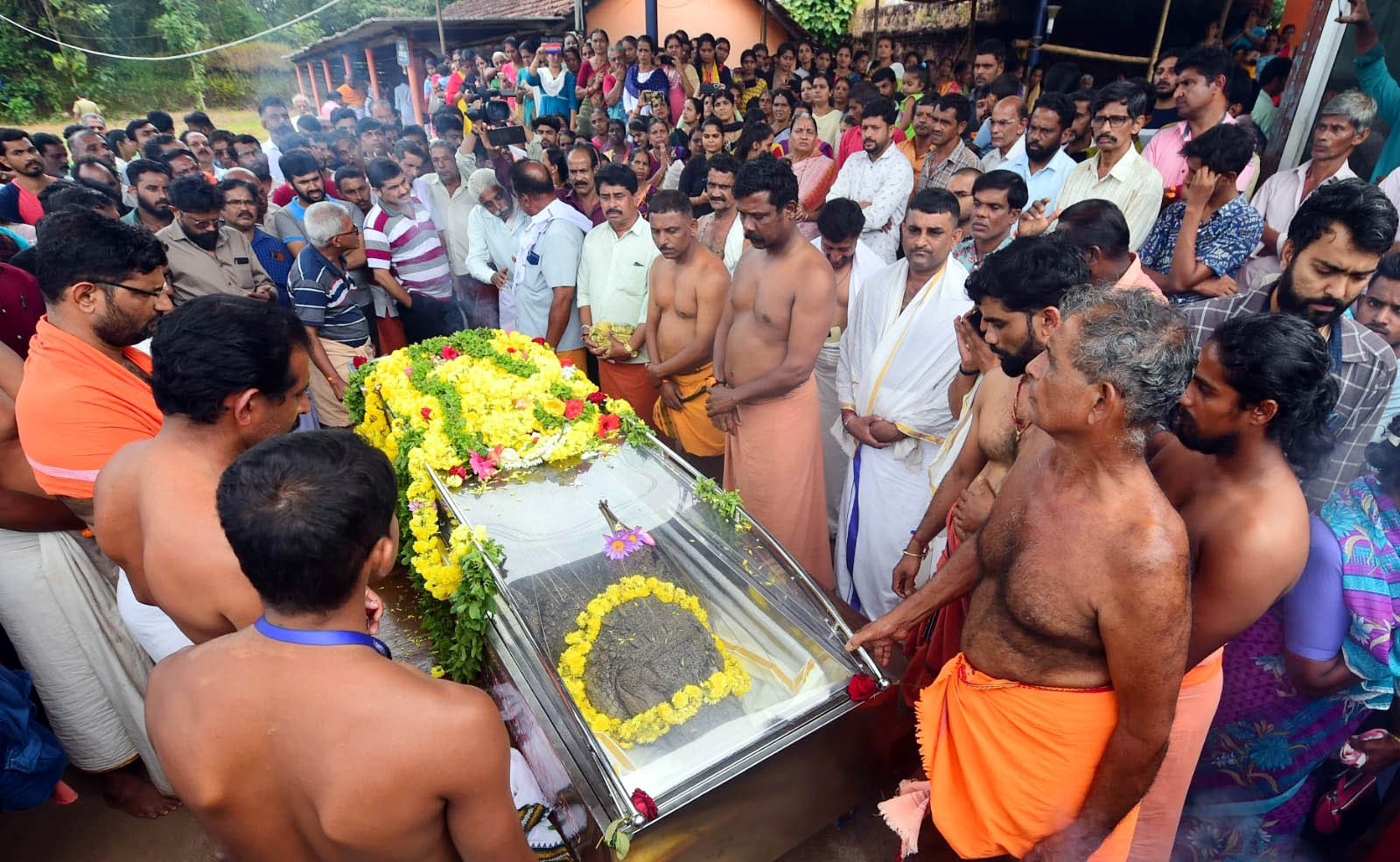 The veterinary doctor inspected the body. The obsequies were performed after the arrival of the police and the forest authorities. The rituals were performed under the leadership of Delampadi Ganesha Tantri, chief temple priest Subrahmanya Bhatt and assistant priest Sukumaran Manolithaya after the public paid their respects to the departed soul.
Babiya was laid to rest outside the boundary wall in front of the temple with chants of Om and Hari Govinda. A large number of devotees thronged the temple, hearing the sad demise of Babiya. The closed temple was reopened and morning and noon poojas performed after opening the sanctum sanctorum.
Large number of devotees thronged the temple, from night to bid farewell to Babiya. Babiya, usually seen at the temple pond and land, was last seen on Saturday. Though Babiya came to partake prasadam from temple on Sunday, no one saw Babiya on Sunday.
Babiya used to appear before devotees on call. Native people believe that British soldiers shot dead a crocodile in the pond in 1945. Babiya appeared in the temple pond in a few days.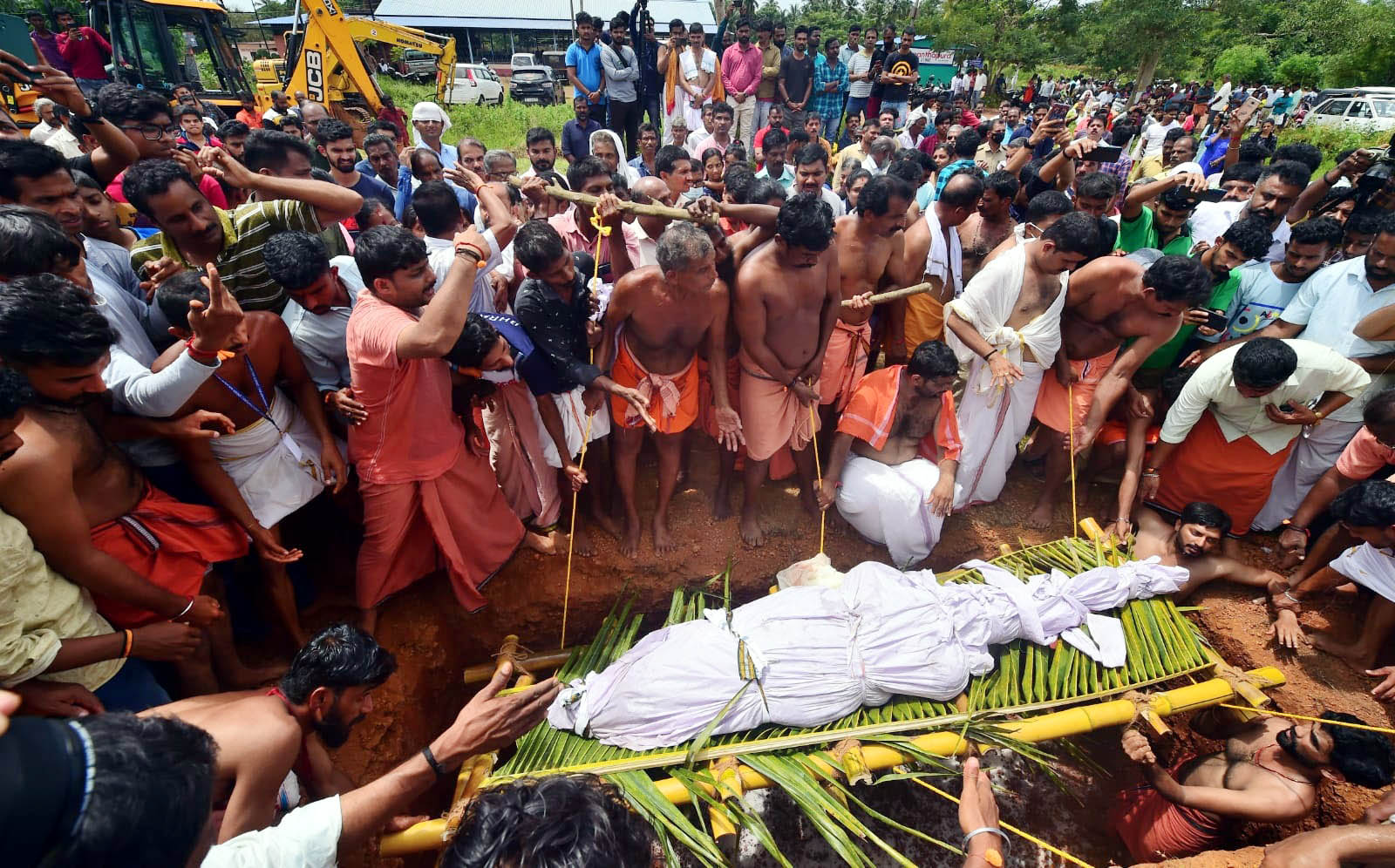 This pure vegetarian Babiya lived on nivedya offered in the mornings and noon. Legends says this Ananthapadmanabhaswamy is supposed to be the original abode of Thiruvananthapuram Sripadmanabhaswamy temple.
Nivedyam for crocodile is an important offering for fulfilling devotees' wishes. Babiya, obediently responds to the priest's call and receive nivedyam. Babiya was friendly to all creatures in the pond. Babiya at times comes out of the pond and reach another pond 200 metre away. Two and half years ago Babiya shot into fame when the crocodile reached in front of the sanctum sanctorum. So far, Babiya never hurt anybody.