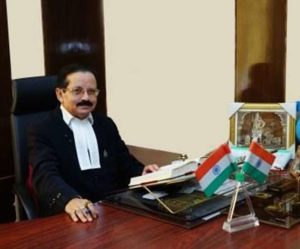 While considering a petition relating to refusal of Domicile Certificate to an army recruit, the Meghalaya High Court, on Monday, traced the events leading up to India's partition and observed,
"It is an undisputed fact that at the time of partition, lakhs and lakhs of Sikhs and Hindus were killed, tortured and raped and forced them to leave their forefather's property and compelled them to enter India to save their lives and dignity."
"…Pakistan declared themselves as an Islamic country and India since was divided on the basis of religion should have also been declared as a Hindu country but it remained as a secular country." Delivering the judgment, Justice SR Sen added,
"India achieved independence through bloodshed and the worst sufferers were the Hindus and Sikhs who had to leave their forefather's property, birth place with tear and fear and we will never forget that.
However, I will not be wrong to mention that when the Sikhs came, they got the rehabilitation from the Government but the same was not given to the Hindus.
"Therefore, it is not correct that Indian independence is by non- violence, but it is through violence wherein the Hindus and Sikhs in terms of lakhs, sacrificed their life, property, land and livelihood."
The judge further lamented the treatment that has since been meted out to Hindus, Sikhs, Jains, Buddhists, Christians, Parsis, Khasis, Jaintias and Garos in Pakistan, Bangladesh and Afghanistan, observing, "Even today, in Pakistan, Bangladesh and Afghanistan, the Hindus, Sikhs, Jains, Buddhists, Christians, Parsis, Khasis, Jaintias and Garos are tortured and they have no place to go and those Hindus who entered India during partition are still considered as foreigners, which in my understanding is highly illogical, illegal and against the principle of natural justice."
The court went on to asserted that "laws are made for the people and people are not made for laws and it is also a fact that now laws can be effective until and unless the history and real ground reality is taken into consideration".
The judge then showed faith in the Modi government to protect India from becoming another Islamic country, observing,
"I make it clear that nobody should try to make India as another Islamic country, otherwise it will be a dooms day for India and the world.
I am confident that only this Government under Shri. Narendra Modiji will understand the gravity, and will do the needful as requested above and our Chief Minister Mamataji will support the national interest in all respect."
The court further appealed to the Prime Minister, Home Minister, Law Minister and Members of the Parliament to pass a law allowing Hindus, Sikhs, Jains, Buddhist, Parsis, Christians, Khasis, Jaintias and Garos from Pakistan, Bangladesh and Afghanistan to be allowed to become citizens without production of any documents.
Similar principles, it said, should be adopted for those Hindus and Sikhs who are of Indian origin and presently residing abroad. It suggested that they should be allowed to come to India anytime they like and be considered as Indian citizens automatically.
The judge, however, clarified that he was "not against my Muslim brothers and sisters who are residing in India for generations and abiding Indian laws, they should also be allowed to live peacefully".
In the same vein, the court requested the government to frame a uniform law mandating all Indian citizens to abide by the law of the country and the Constitution of India.