'Vaishnav jan to tene kahiye' was a favourite song of Mahatma Gandhi. It was written by a famous Gujarati bhakti poet called Narasi Mehta. In the 17th century, his fame and glory as a bhakti poet spread across India. He is referred to as the first poet of Gujarati in the canon of Gujarati language literature. His work was mostly like the bhakti poets of 15th century. There is no clear and exact information about his place and time of birth. But in his autobiographical writing called 'Maamerun', he says 'ग्राम तलाजा मां जन्म मारो थयो'. It means I (Narasi Mehta) was born in Talaja village. Considering these lines, we can say that he was born in a talaja village of Gujarat's Saurashtra region, which is now famous for Buddhist caves.
Narasi Mehta's father's name was Krushnadas and his mother's name was Devakunwar. Narasi Mehta shifted to his cousin brother's home after losing his parent at a very early age. He was married at the mere age of 15. Most of the time he used to spend his time with sadhus. His sister-in-law wasn't happy with the temperament of Narasi Mehta. Once, after getting scolded by her he went to the nearby temple of Gopeshwar. It is said that he came out of that temple after seven days with the boon of worshipping Krishna for the rest of his life. After that, he immediately went to Dwarika, the land of great Shri Krishna. After this incident, Narasi Mehta kept himself aloof from family life. The place where he lived, is now known as 'Narasi Mehta ka Chaura'. He did not believe in any kind of discrimination on the basis of caste. He used to spend most of his time worshipping the Lord Krishna. He used to give sermons among untouchable people. That's why he was kicked out of his own caste. But he refused to succumb to any kind of domination.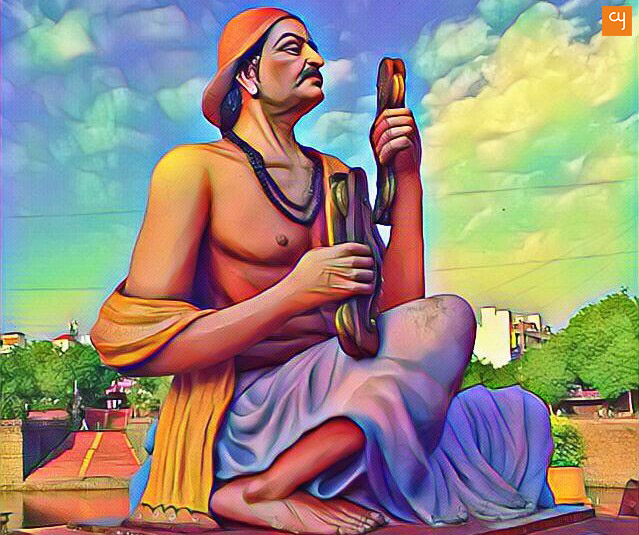 Today, practicing untouchability is a legal crime. Still, we hear the news of crimes against them. Just imagine what would have been the condition of untouchables in those times when even their shadow was considered impure. In those times Narasi Mehta rebelled against any kind of social discrimination. He was indeed a brave man of this time.
Vijendra Sonawane