An offending cartoon of 2014 in NYT summed up the editorial board's humiliation of India's gumption to get into the 'elitist space club' to explore Mars and Moon.
By K.A. Badarinath
When The New York Times scoffed at India a few years back to even try and send a lander with rover to Moon or attempt a Mars Mission, the publication may not have imagined that it would be real in a very short span.
An offending cartoon of 2014 in NYT summed up the editorial board's humiliation of India's gumption to get into the 'elitist space club' to explore Mars and Moon.
But then, the same cartoon made way to social media networks on Wednesday with suggestions that The New York Times make amends after India's Chandraayan-3 led to text book precision touch down of lander 'Vikram' and the rover, 'Pragyan' getting out to explore the moon's south pole.
Well, there were foreign media houses handles that did hail India's feat. Some did so grudgingly while a few with 'disbelief'. However, newspaper establishments or TV channels from Europe, US and UK in particular were not remorse about their stance vis-à-vis a purely scientific mission undertaken by a developing country like India with gusto.
Some netizens pointed out that the cartoon drawn by Singapore based Heng Kim Song in NYT may have been 'racist' and 'offensive' in tone.
On the other hand, 'The Economist' may not have been very happy with Prime Minister Modi for describing the feat as 'victory of a new India'. What's wrong with head of the nation sporting his country's flag and India being victorious is not a crime.
Its, write up of August 23, 2023 on India's moon mission was peppered with an acerbic claim that her rover was not as good as the one planned by America or the one owned by China. To show down the Indian achievement, 'The Economist' made…
The Economist leader did not forget to say that Indian lander touched 600 kilometres away from Moon's 'proper' South Pole to apparently dispute the country's version that it was 'first' to reach the place.
Even gleeful 'emojis' and 'jai hind' (long live India) that flooded the internet after India's moon feat seemed inconvenient for The Economist who could not fully appreciate the 'aspirational and assertive India's mind-set.
Bloomberg's Andy Mukherjee gave a political twist to India's Chandrayaan-3 mission by buying into Congress charge of ISRO engineers that laid the infrastructure were not paid for 17 months. Mukherjee seems to have waded big into Indian political waters.
Well, this jingo apart, India's 'historic moment' after the moon landing opens a clutch of opportunities for humanity and major chunk of world's population as pointed out by Prime Minister Narendra Modi from Johannesburg in South Africa where he's huddled with BRICS leaders.
What's very significant about the 'moon landing' by Indian craft is that it opens space sector estimated at US $ 546 billion for home grown start-ups, small, medium, micro enterprises apart from the big boys.
Big spurt of over 15 per cent at Rs 13,000 crore in market capitalization of companies that contribute to space sector in one trading session on bourses manifests the potential that the sector holds for business growth and expansion. Sixteen space technology companies in India that took roots have also got first and second round of funding from angel investors and established fund houses globally. About 30-odd small ticket funding deals clinched in last couple of years has only added to excitement after the sector was opened to private and foreign partnerships.
India may very well put its bets on space economy that is estimated to expand to $ 100 billion by 2025 and account for nine per cent global share from a measly two per cent now.
If Prime Minister Modi's proposal to float a space consortium by BRICS gets adopted, space economy's contribution to developing countries progress and development will go up multi-fold. This is one level above the BRICS satellite constellation that's being developed. Collaborative research, skills development, education and related technologies can be jointly harvested to create a common pool.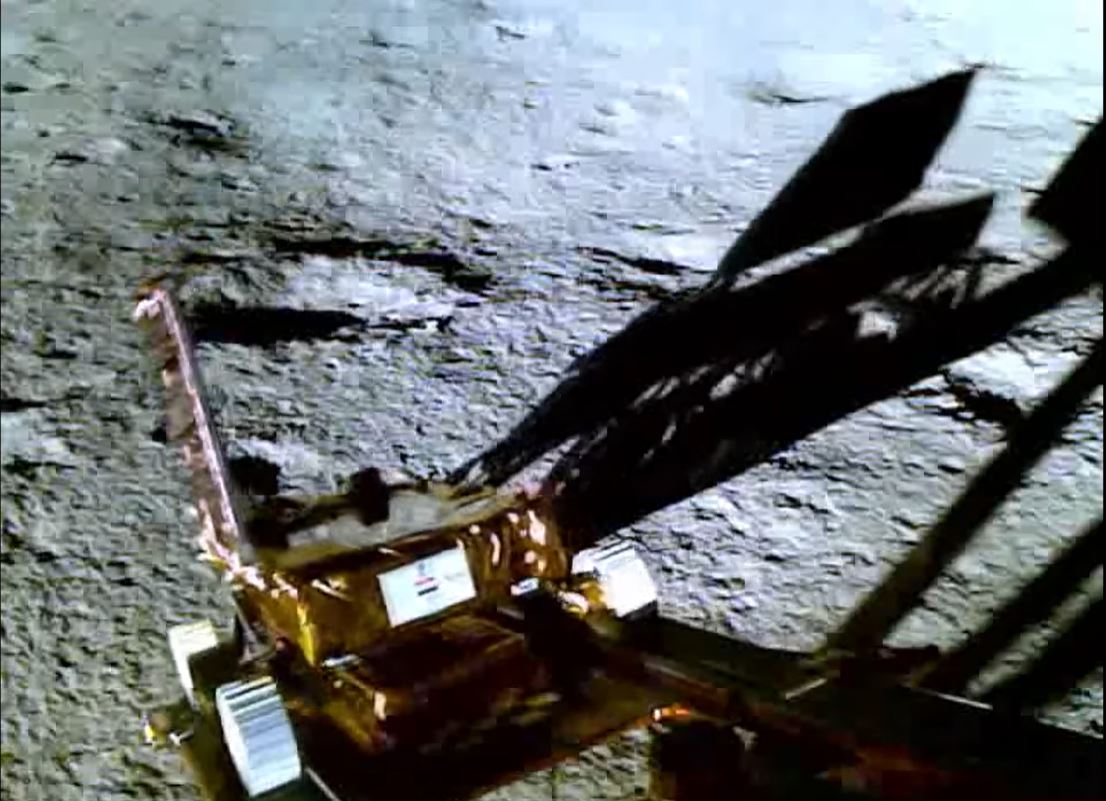 Evolving Indian counterparts to large companies like SpaceX, Blue Origin, Virgin Galactic and Arianespace is what Bharat can look forward to as the country readies missions to Sun and Venus beginning next month.
Going forward, creating space economy leaders of our own with the vision to realize India's vast potential next 25-years is something we need to work on methodically. Creating separate funding buckets to bankroll technology intensive space ventures through equity and zero-rate debt is something that India will have to pursue to quickly realise for growth and expansion.
Collaboration and finding right partners for each of the space missions may be the key for every country that's exploring the universe.
(Author is Director and Chief Executive, Centre for Integrated and Holistic Studies, New Delhi based non-partisan think tank)