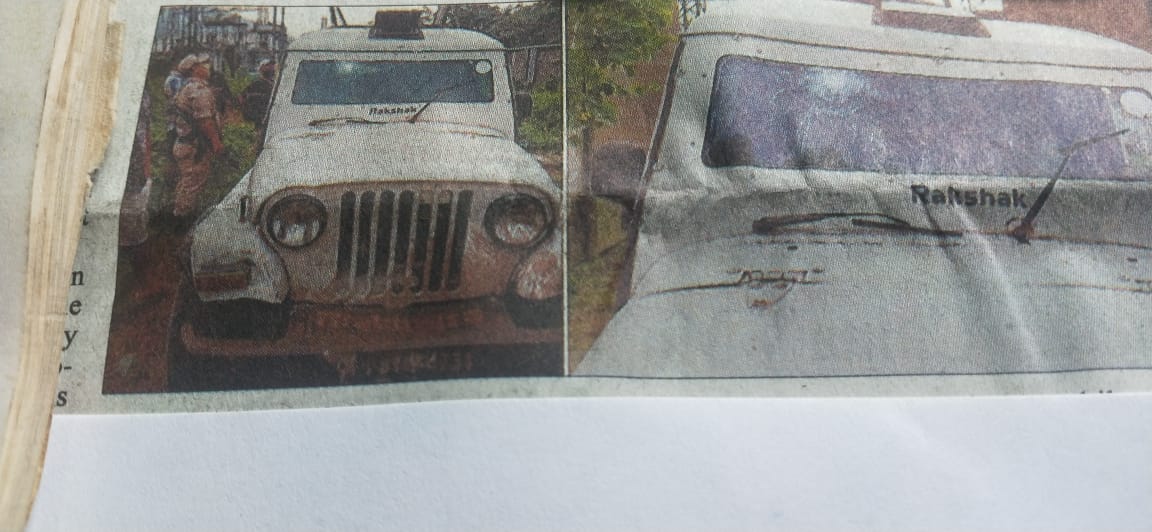 Imphal. At least one commando of the state police sustained injury in a gun attack launched by unknown gunmen at Rengpang, Money on National Highway 37 at around 4 pm on June 9.
According to information from reports, the attack was carried out by miscreants armed with sophisticated weapons targeting a group of commandos of Khabeisoi Special Commando Unit coming in one Mahindra Rakshak and Maruti Gypsy at a place about 200 metres from Rengpang powerhouse.
The attack was carried out shortly after DIG Themthing Ngasangva left the area after inspecting certain construction work. The injured person has been identified as Thokchom Sachi. He has been admitted at a nearby centre. It is reported that Sachi sustained an injury on his left abdomen. The cops were on their return journey after carrying out their duty related to the DIG visit.
The Rakshak bore 7 bullet holes while the Gypsy has two holes. It is said that an additional commando team has been sent to the area.
CM condemns
Strongly reacting against the ambush at Rengpang in None district, the Chief Minister asserted the group/people responsible for the attack will not go unpunished. Carrying out such an attack on frontline workers of Covid-19 is diabolic and disheartening too, said the Chief Minister and added that the group which carried out the attack will not be spared even if they are under talks with the Government. A good strength of Assam Rifles and State Police have started a search operation to nab the culprits.