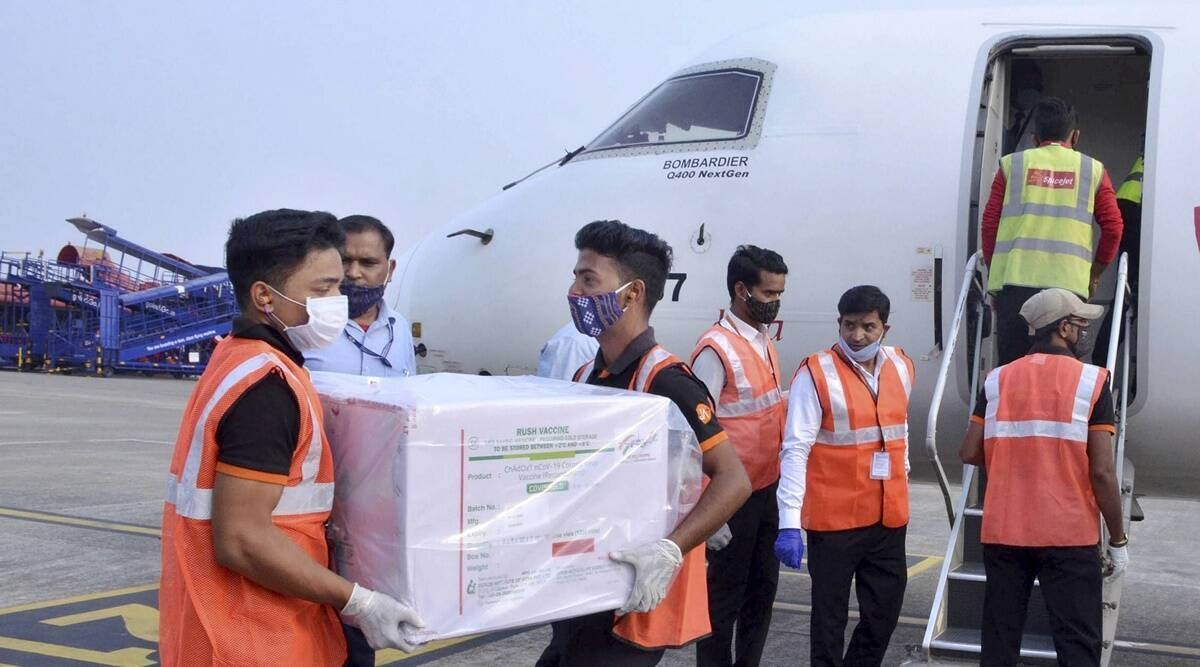 New Delhi. A consignment containing 1.5 lakh doses of COVISHEILD vaccines will reach Thimphu on 20 January, 2021. Bhutan is the first country to receive Government of India's gift of the COVIDSHIELD vaccines, manufactured by the Serum Institute of India. The first batch of the Covishield vaccine as a gift to Thimphu, Bhutan dispatched from Chhatrapati Shivaji Maharaj Airport, Mumbai.
India and Bhutan share unique and special bilateral relations, based on trust, goodwill and mutual understanding and characterized by close, historical and cultural linkages at the people's level. India so far has provided essential medicines and medical supplies worth Rs 2.8 crores to Bhutan.
The government of India has received several requests for the supply of Indian manufactured vaccines from neighboring and key partner countries. In response to these requests, and in keeping with India's stated commitment to use India's vaccine production and delivery capacity to help all of humanity fight the Covid pandemic, supplies under grant assistance to Bhutan, Maldives, Bangladesh, Nepal, Myanmar and Seychelles will begin from 20 January 2021.
In respect of Sri Lanka, Afghanistan and Mauritius, we are awaiting their confirmation of necessary regulatory clearances, said the Ministry of external Affairs in a statement on Tuesday.
India has approved the use of two Covid 19 vaccines namely Covishield by the Serum Institute of India and Covaxin by the Bharat BioTech for restricted emergency use.
The Government has supplied a consignment containing 100,000 doses of COVISHIELD vaccines that will reach Male on January 20, Wednesday. India's vaccine diplomacy is yet another testament to its Neighbourhood First policy, in which Maldives occupies a special and central place.