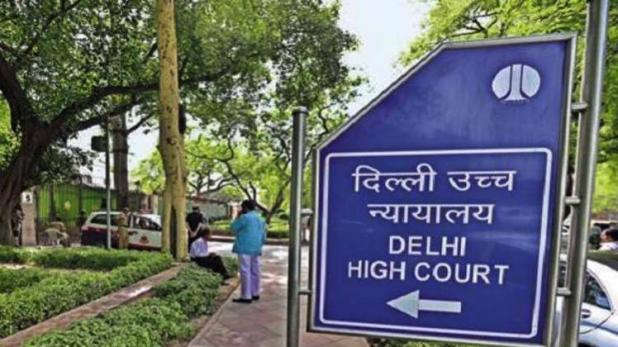 New Delhi. The Delhi High Court on Tuesday dismissed a PIL challenging the mandatory requirement of Aadhaar to avail food grains under the National Food Security Act.
Bench of acting Chief Justice Vipin Sanghi and Justice Navin Chawla observed that their understanding of the Supreme Court judgments in Puttaswamy, and the Aadhaar case was that Aadhaar can be made mandatory to avail a scheme involving benefits.
"It is not Articles 14 or 19 that it cannot be repealed. The National Food Security Act is not a basic structure in that sense. It is right conferred by Parliament on certain section of people with a view to provide foods security. Now if they have tied it up with Aadhar to identify persons and ensure that there is no leakage then what remains," the Bench said.
The High Court was hearing a plea by Delhi Rozi-Roti Adhikar Abhiyan challenging the dismissal of the original PIL in the matter by default.
Counsel for the petitioner argued that Aadhaar could have been made mandatory only if the scheme's benefits amounted to a dole.
"It is not a dole. The right given under the NFSA is not a dole. It is a right. My point is if it is a fundamental right or legal right then there is a distinction".
The Bench, however, disagreed.
"The Supreme Court does not say legal right, you say that … How do you say it is not a dole? It is a dole," the Court remarked.
Advocate Zoheb Hossain appearing for the Central government submitted that the purpose of PILs have outrun their course.
"The intention may be well earlier but now it is has run its course. The entire scheme and interplay of NFSA and Aadhaar has been examined".
"Is parliament authorised to take it back? Can it be repealed," the Bench queried?
"If you are wasting our time, we will come out with cost," the Court warned.
The Bench then proceeded to dismiss the petition.
The Bombay High Court had in November 2019 said that Aadhaar is only one of the criteria for identification of a beneficiary under the National Food Security Act but not the sole criteria.
The Supreme Court had in January 2021 dismissed the review petitions challenging its 2018 judgment, which had upheld the constitutionality of the Aadhaar Act and its passing as a Money Bill.
The top court's 2018 judgment regarding the unique identity document had held that the benefits Aadhaar provides – particularly to the marginalised sections of society – outweigh the problems surrounding exclusion.
Input Courtesy – BarAndBench