New Delhi. "There is an ecosystem of Islamists, evangelists, global tech giants and Marxists. They are all together. They have no grassroots presence in India, but their strength lies in academics, media and global tech giant support. These forces consider Indian nationalist thought a threat for the world and therefore tag us sometimes as majoritarian, sometimes anti-minority, and sometimes anti-plural. They try to confuse us. We have to conquer them to succeed," said Arun Kumar Ji.
He termed the "ecosystem of Islamists, evangelists, Marxists and global tech giants Google, Facebook and Twitter" as India's major challenge and said breaking this ecosystem was key to India's rise as the world power.
Speaking in the presence of Union Agriculture Minister Narendra Tomar at an event organised by Shiksha Sanskriti Utthan Nyas, RSS Sah Sarkaryavah Arun Kumar Ji said these four forces were collaborating to "prevent the rejuvenation of nationalist thought which they considered a threat as the world rapidly embraced Indian spiritualism and philosophy".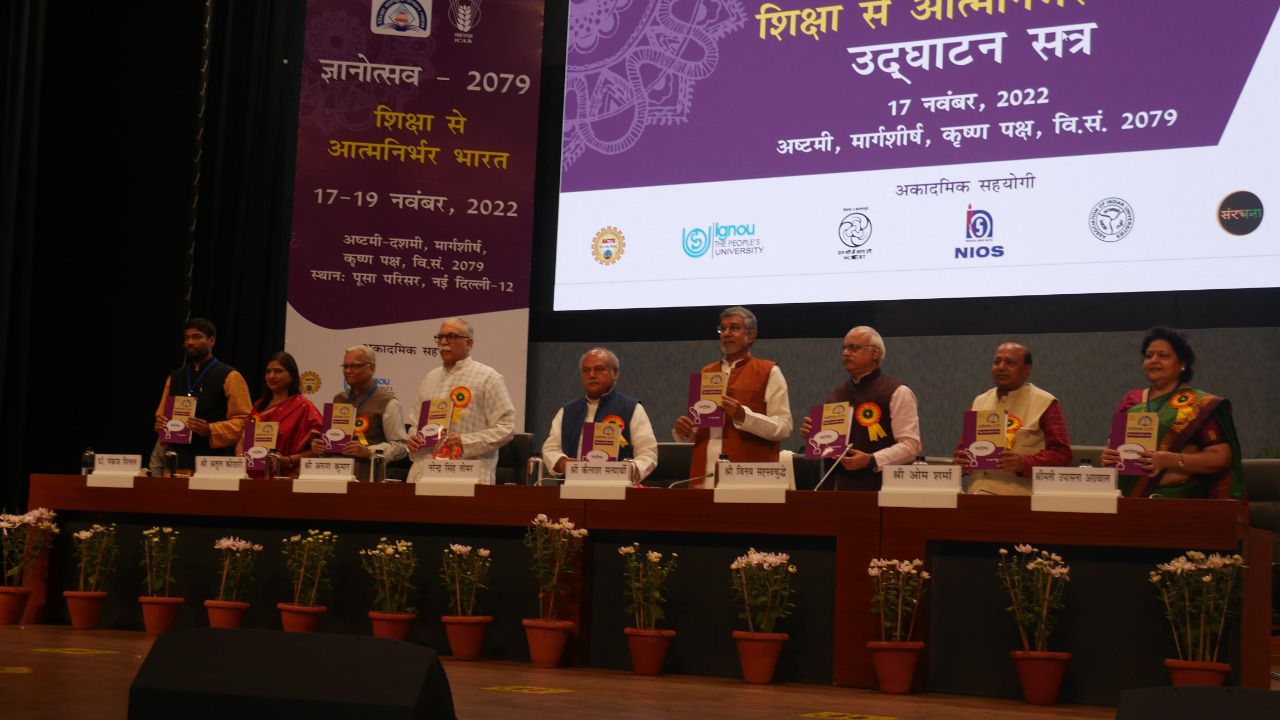 "The first is the ecosystem in academics of references and narratives which has become a popular discourse. Nearly 80 per cent of the world's manuscripts are in India but we cannot read them because we don't have language experts. Some Marxist historian's selective references are considered as references which is not the case," he argued, calling for the NEP to promote knowledge of traditional Indian languages so that the manuscripts could be interpreted thoroughly.
He described the "collaboration of academics, media and global tech giants as the second ecosystem the country must break". He noted, "Today Mahishasur Jayanti is celebrated in JNU but its impact is felt in Bastar because of social media. Twitter, Facebook, Google promote people who are against our thought and aligned to their agendas. Discourses that once happened in selective places have become popular discourses."
Stakeholders must conquer the "ecosystem of Islamists, evangelists, global capitalists and cultural Marxists who are ranged against the Indian thought and have their strength in academics and in world institutions."
Addressing the three-day "Gyanotsav-2079", Nobel laureate Kailash Satyarthi said values and religion are integral to education. Noting that India will lead the globalisation of compassion worldwide, Satyarthi recalled how he was dissuaded from delivering his Prize acceptance speech in Hindi.
"I, however, delivered the speech in Hindi and also signed the prize winners book in my mother tongue, the first time anyone had signed the book in Hindi," Satyarthi said.
Agriculture minister Tomar argued that the education system should not only be job-centric but also value-oriented.
What's the point of an educated person who abandons his parents, asked Tomar.
Nyas secretary Atul Kothari said the event will discuss the role of education in building a self-reliant India.
"We will also take this event to the states," he said adding that the idea was to offer a platform to people to share their experiences with NEP implementation.