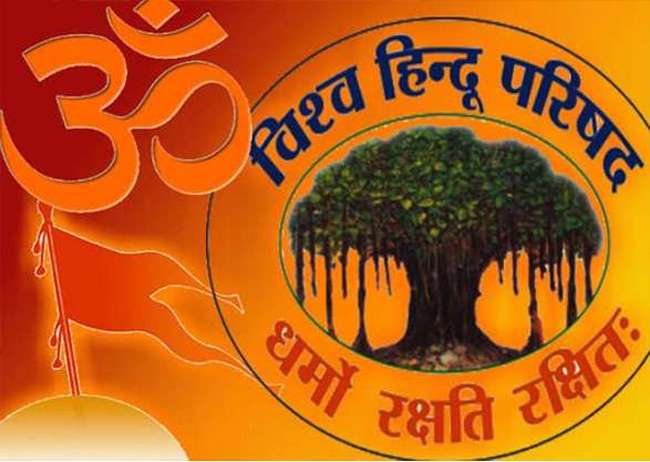 New Delhi. VHP and ISKCON devotees protested against brutal killings of Hindu devotees, destroying Durga Pooja pandals and attacking ISKCON temple in Bangladesh. A silent protest against these heinous incidences in Bangladesh was organized by the local ISKCON devotees and Lajpat distt. of Vishwa Hindu Parishad, in South Delhi. Protesters were carrying placards and saffron flags condemning the incident.
Speaking on the occasion the national spokesperson of VHP Vinod Bansal said that the Bangladesh government should immediately stop these atrocities, protect minority Hindu houses, temples, and their places of respect. He also demanded that the jihadi attackers must be booked and punished under severe laws and the government should compensate the victim families for their loss of life and property.
VHP demanded that the GoI should also take up this matter with the president of the neighbouring country and ensure that no such incidence is repeated in future. The world community including international Human Rights Counsel and the United Nations should take stern action against the Bangladesh government. He assured the victim families that entire Hindu samaj is standing firm with them and we will provide all possible help to them. VHP asked that when Hindus are under attack by the Islamic jihadi forces, then why does the secular brigade keep mum and where the Human Right bodies hide themselves?
VHP karyakartas, ISKCON devotee Hare Krishna Das, Gaur Hari Das were present at the protest along with numerous other people from socio-cultural organizations.