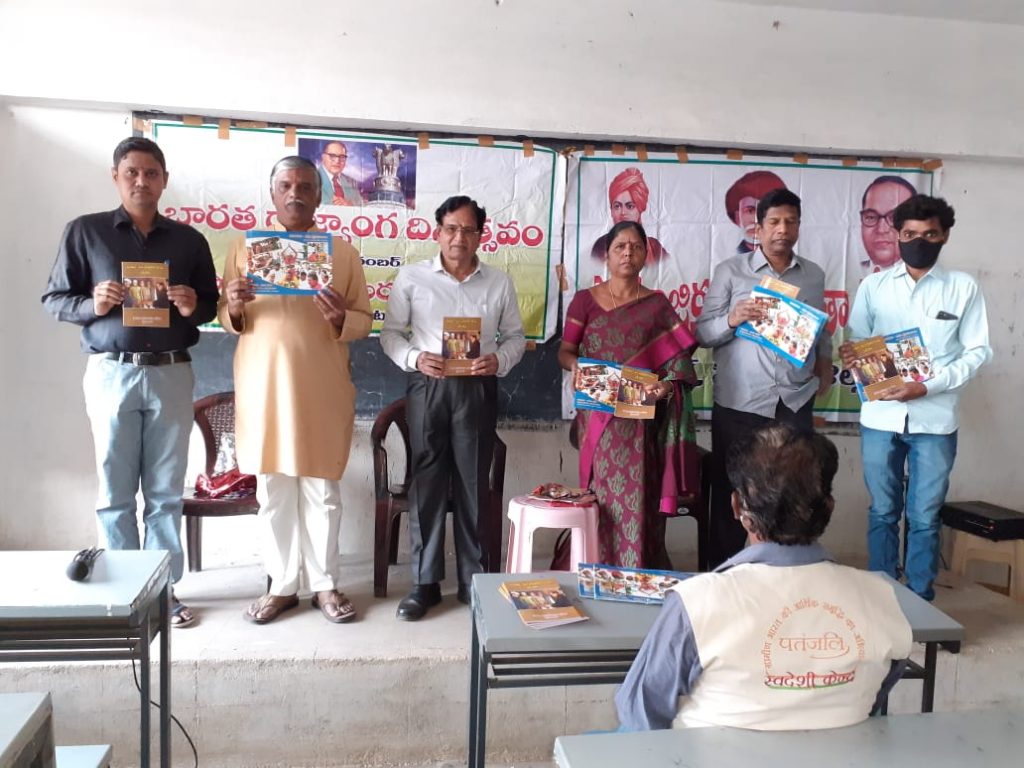 Bhagyanagar (VSK). State convenor of Samajika Samarasata Vedika Appala Prasad, called for the conservation of Our Constitution, which prophesied national unity, national integrity as well as freedom, equality and fraternity.
Appala Prasad who was the chief guest at the book launch of 'Manamu Mana Rajyangamu' said that all castes should live with Harmony and everyone has a responsibility to make the dreams of Dr. B.R Ambedkar come true.
He also Launched an Album that shared the successful Initiatives of Samajika Samarasata Vedika where different people who worked for harmony among all castes in 200 villages, with different experiences.
Samajika Samarasata Vedika Telangana State Vice President Dr. Akula Naresh Babu presided over the meeting and the chief guest of the event was Smt. Rukmini, Principal Government Girls' High School, Telangana State Women's Convenor, Samajika Samarasata Vedika. Donti Ramesh Samajika Samarasata activist paid their respects.