The jamaat may not have been an innocent muslim preachers institution that it carefully projected itself to be.
Devesh Khandelwal
New Delhi. Seemingly innocent muslim preachers' institution, Tablighi Jamaat has come under closer scrutiny and investigation of various agencies following its irresponsible behaviour leading to spread of Chinese corona virus in India.
The recent Nizamuddin-based congregation of Tablighi Jamaat in New Delhi leading to super spread of Covid 19 threatening communities across 20 states seems to have opened up the eyes of several agencies against this organization.
Tablighi Jamaat members' unusual behaviour to intentionally spread the deadly virus with genesis in China has sent the investigation agencies into a tizzy and flabbergasted.
Given the deadly attitude and behaviour of Jamaat members, VSK Bharat delved into the history, evolution and its intent globally.
Tablighi Jamaat's branding and public face seem to be only a cover up to its real fundamentalist character that has come to fore in our investigation. While the Jamaat came into existence way back in 1920 after Deobandi cleric Maulana Muhammad Ilyas Kandhalawi (1885-1944) launched it in Mewat region of Northern India, his son Maulana Muhammad Yusuf (1917-65) took reins as its second emir to expand its activities during the country's partition.
Within two decades, Tablighi Jamaat, referred in Arabic as Jamaat-al-Tabligh and in Pakistan as Tahrik-i-Iman spread its wings wide and deep in Southwest, Southeast Asia and Africa. Tablighi established itself in Britain (1946) and US (1952) primarily with support and following of large South Asian population.
As on date, Tablighi has several powerful regional headquarters like Raiwind (Lahore, Pakistan), Tongi (Gazipur, Bangladesh), Nizamuddin (New Delhi, India), Dewsbury (West Yorkshire, Britain), Islamic Institute of Saint-Leger du Fougeret (France), Al-Falah (New York, United States) and most significant in Mecca and Medina.
In more than 150 countries, the Jamaat began Caliphate movements in alliance with Islamic terror organizations that is documented in a very fragmented way. The book 'Making Muslim Space in North America and Europe' throws light on Tablighi's move to re-establish the Caliphate. The book quoted a conversation of two Canadian students in the "The Madina Mosque, a Tablighi mosque, in Toronto. A Muslim graduate student chatting with a young Canadian Tabligji asks,'How do you feel as a Muslim about living in Canada?' Tablighi's instant response was, 'Where I am, there it is Darul-Islam." This reflects the real intent and mindset of Jamaatis.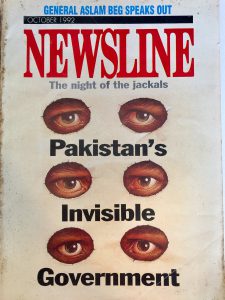 The Newsline, a Pakistan based monthly magazine in its February 1998 issue quoted Tablighi activists as saying that the Jamaat has several offices in US, Russia, Central Asian Republics, South Africa, Australia and France and its infiltration into influential offices was deep.
It pointed out that many members of Chechen cabinet including then Deputy Prime Minister of Chechnya was an activist of Tablighi that was deep with participation in outwardly peaceful proselytisation activities. One of them merely identified, said "It is possible that France may become a Muslim state within my lifetime due to the great momentum of Tablighi activities there."
John Walker Lindh from California in US took up arms for the Taliban and was captured by the US Army in Afghanistan in 2001. He revealed terror connections of Tablighi Jamaat in the book 'John Walker Lindh: American Taliban'. He said, "Tablighi Jamaat is known to send young men to Pakistan. They go there not to preach but for terrorist training."
During that period, many Tablighi terrorists were reportedly captured. For instance, Richard Colvin Reid, a British terrorist who attempted to detonate a shoe bomb while on American Airlines Flight from Paris to Miami in 2001 was an insider with the Jamaat. José was arrested in Chicago on May 8, 2002 for plotting a radiological bomb attack.
Moroccan authorities sentenced Yusef Fikri, a Tablighi member and leader of the Moroccan terrorist organisation At-Takfir wal-Hijrah to death for his role in masterminding the terrorist bombings in 2003. This terror act led to loss of more than forty innocent lives. Dutch police have had probed the links between Moroccan Tablighis and murder of Dutch filmmaker Theo van Gogh on November 2, 2004.
There are several incidents that connect Tablighi Jamaat with unforgivable terror acts globally. French Tablighi members, for example, have not only abetted and supported terror attacks in Paris but also at the Hotel Asni in Marrakech in 1994. This reportedly led Kazakh authorities to expel several Tablighi missionaries as they were charged of organising networks advancing extremist propaganda and recruitments. The Philippine Government has accused the Jamaat that has more than 11,000 members in the country of serving both as a conduit of Saudi money to Islamic terrorists in the south and as a cover for Pakistani jihadis.
British authorities estimated that at least 2,000 British nationals had gone to Pakistan for jihad training by 1998. Later, it also found that two leading members of Tablighi Jamaat were responsible for July 7, 2005 London bombings that were attributed to Jamaat leaders Mohammed Siddique Khan and Shahzad Tanweer.
French authorities were on record to say that 80 percent of radical Islamists they encountered have had some linkages with Tablighi Jamaat. While, Spanish police conducted a series of raids on apartment buildings, a Torek Ben Ziad mosque and a prayer hall in Barcelona in 2008 led to seizure of bomb-making materials and arresting 14 Tablighi terrorists that were allegedly planning to attack key civilian targets in the city.