Trissur, Kerala. Jyothsana Padmanabhan becomes the first female Tantri in Kerala. She does the Devi Pooja at the Painkannikkavu Bhadra Kali Temple in Trissur.
Jyothsana is the first girl to do tantric rituals after formally learning Tantra in Kerala. Her Guru is her own father, Padmanabhan. He tells, that he taught his daughter Tantra after seeing her interest in rituals since her childhood.
She is breaking the gender barriers that existed in learning and performing tantric rituals in society.
Her first ritual was in 2010. Since then, she has been accompanying her father in conducting 'Poojas'. Her mother Archana also helps her. Jyothsana is post graduate in Sanskrit.
Jythosana says that she feels proud to come into a field where women are seldom seen. Eleven years ago, she had accompanied her father and took part in the rituals of the 'prathishta' or installation of idol at Painkkanikkavu Bhadra Kali temple. She is now leading the 'Poojas' of that same temple.
She is the eldest child of Padmanabhan, who is the Tantri of Painkkanikkavu Temple. Her brother Sankaran is learning advanced lessons in Tantra.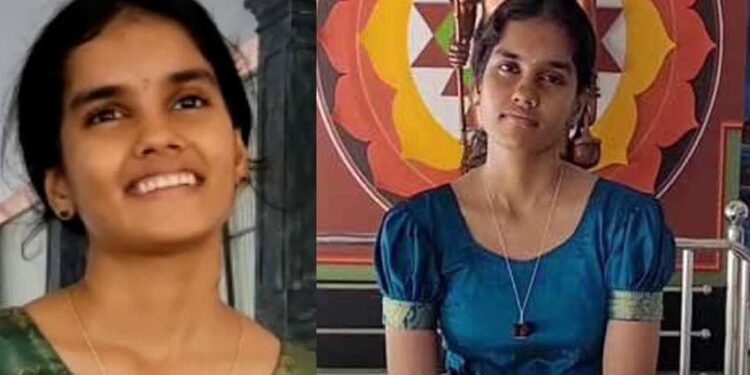 Inputs – JanamTV