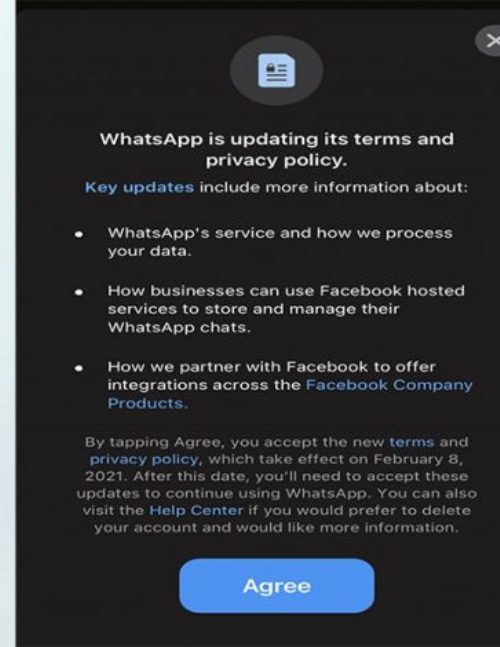 New Delhi. GoI, has asked WhatsApp to withdraw the proposed changes in the privacy policy stating that the changes raise "grave concerns" regarding the implications for the choice and autonomy of Indian citizens.
In a strongly worded letter to WhatsApp CEO Will Cathcart, the Ministry of Electronics and Information Technology wrote, "India is home to the largest user base of WhatsApp globally and is one the biggest markets for its services. The proposed changes to the WhatsApp Terms of Service and Privacy Policy raise grave concerns regarding the implications for the choice and autonomy of Indian citizens".
The Ministry objected to the "all-or-nothing" approach of WhatsApp that forces users to accept the new service terms and privacy policies, without giving an option to the users to opt-out of this proposed change of integrating user data with other Facebook companies.
Here the Government has reminded WhatsApp about the principles of privacy and consent laid down by Supreme Court in the Puttaswamy vs. Union of India (2017) judgment.
The Ministry has also objected to the differential privacy policies for European Union and India.
WhatsApp new privacy policy implementation which was originally scheduled to come into effect on February 8, has been delayed by three months after facing massive backlash with tens of millions of its users. Most of them started moving from the platform to rivals like Signal and Telegram.