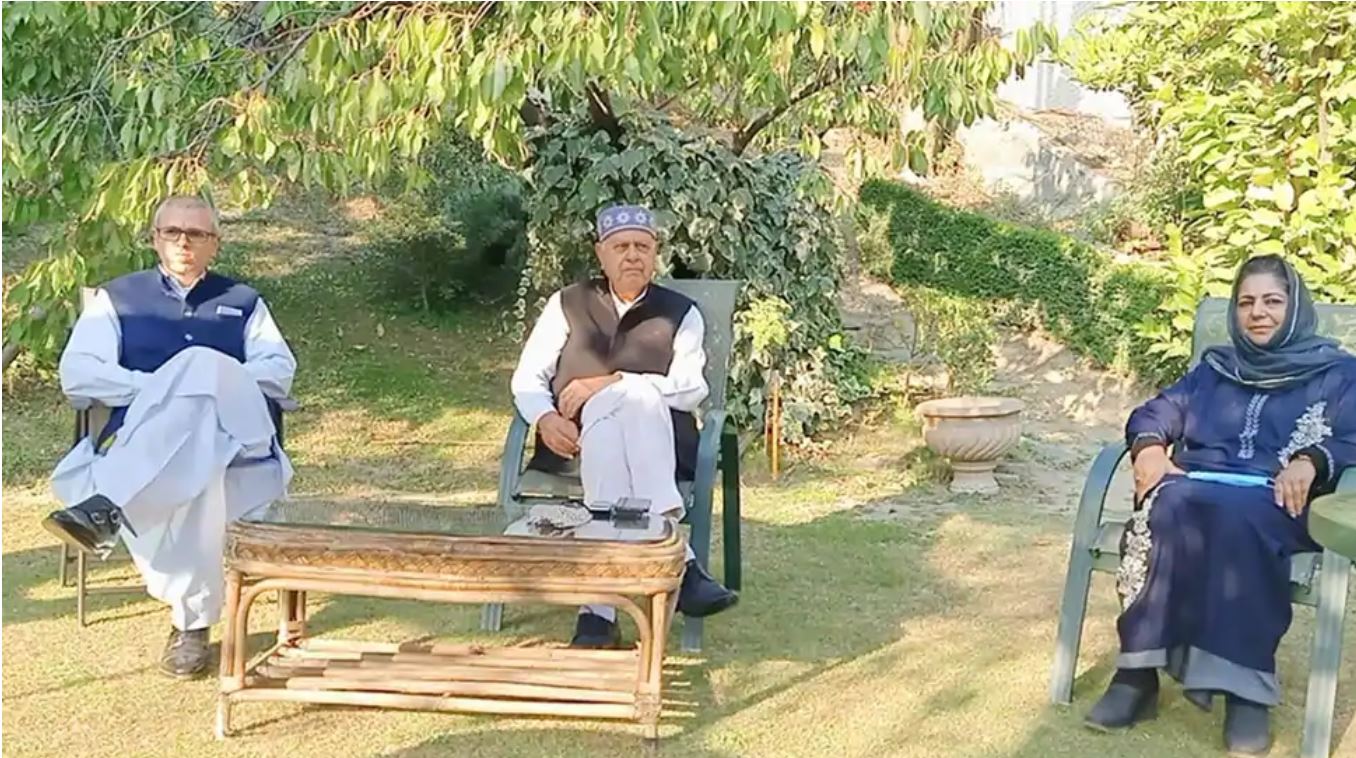 Jammu Kashmir. A group of army veterans, retired civil servants, police officers, Air Force and Navy and also retired judges have hit out at leaders of the Gupkar Declaration. More than 250 distinguished personalities including former Chief Justices of High Courts, former ambassadors, retired Army and IAS and IPS officers and other eminent personalities have issued a statement in this regard. They have criticized the recently-formed Gupkar Alliance, particularly former Jammu and Kashmir (J&K) Chief Minister Mehbooba Mufti.
In a long statement, they said, "Our group is disturbed at the manner in which certain vested interests have been continuously trying to misuse the freedom of expression, talk ill about our country and its Constitution, and try to promote separatism. And while doing this, they speak the language of the countries that are hostile to India and do not hesitate to seek cooperation from them."
The group of retired veterans and other civil servants called it a "direct insult to the honour and dignity of the national flag".
"Ms Mehbooba Mufti, the former Chief Minister of J&K, has crossed all the limits of nationalistic and legal propriety and made her-self liable to prosecution by contemptuously declaring that she will not hoist national flag of India in Kashmir till the flag of Kashmir is hoisted. This is a direct insult to the honour and dignity of the national flag, which is the most sacred symbol of national sovereignty and integrity."
"Through her provocative utterances, she has further incited the people of Kashmir to cause disaffection leading to disturbance of public order, it said.
The group also castigated Farooq Abdullah for allegedly seeking China's help in restoring Article 370.
The statement read, "The head of the Gupkar Gang, Farooq Abdullah, said that Article 370 will be restored with help of China. When faced with a prosecution facing 'sedition' charge, in his customary flip-flop political flirting, he staged a somersault to wriggle out of an indefensible position by saying that his words and gestures did not amount to being antinational, but simply an opposition to the ruling political party at the Centre."
Further, the group called for their prosecution under Section 124A of the IPC for sedition.
"Both Ms Mehbooba Mufti and Mr Farooq Abdulla have rendered themselves squarely liable to be detained under the Jammu and Kashmir Public Safety Act, 1978; and, further, to be prosecuted under Section 124A of the IPC for sedition," the statement read.
"After a year of hibernation, the so called Gupkar Gang, all of them having deep rooted vested interests in their privileges, recently made their last convulsion by forging unity against the national mainstream with a view to fan separatist sentiment against India," the group of veterans said strongly rebuking the Gupkar alliance leaders.