Guyana. A colourful Holi celebration was organised by Bharatiya High Commissioner to Guyana at the Georgetown Cricket Club ground in Guyana by the High Commission of Bharat on March 8.
Guyanese Prime Mininister Brigadier (Ret'd) Mark Philips, ministers of the diplomatic corps and citizens took part in the Holi celebration. On this occasion Prime Minister of Guyana, Mark Philips said, "Holi also known as Phagwah is a joyous time that represents spring."
Leicester City celebrates colourful festival of Holi: Like Diwali, Leicester is said to have the largest Holi celebrations outside Bharat. Abbey Mead primary school in the city celebrated by holding a colourful event. Children and parents threw brightly-coloured powder at each other during a celebration on March 8.
UAFS Students Celebrate Holi, the Festival of Colors: Festival of Colors, better known as Holi, made an impact right on the UAFS campus in USA on March 8. Neither cold weather nor the threat of rain could stop one of the newest formed Desi Culture Club clubs on campus from celebrating together with their university community.
Thailand: In Pattaya, the 'Happy Holi Festival of Colours' took place on 11 March at Central Pattaya Beach Road. In Bangkok, the 'Holi Festival' was held on 12 March at Bangkok World, Siam Amazing Park. (TAT).
The Nepalese Hindu community in Fort St. John celebrated by throwing nontoxic coloured powder on each other's faces, singing sacred songs and eating delicious foods like Sel Roti (typical Nepalese cuisine).
Lakhs of people gather at Basantapur Durbar Square to celebrate Holi in Kathmandu's Basantpur Durbar Square.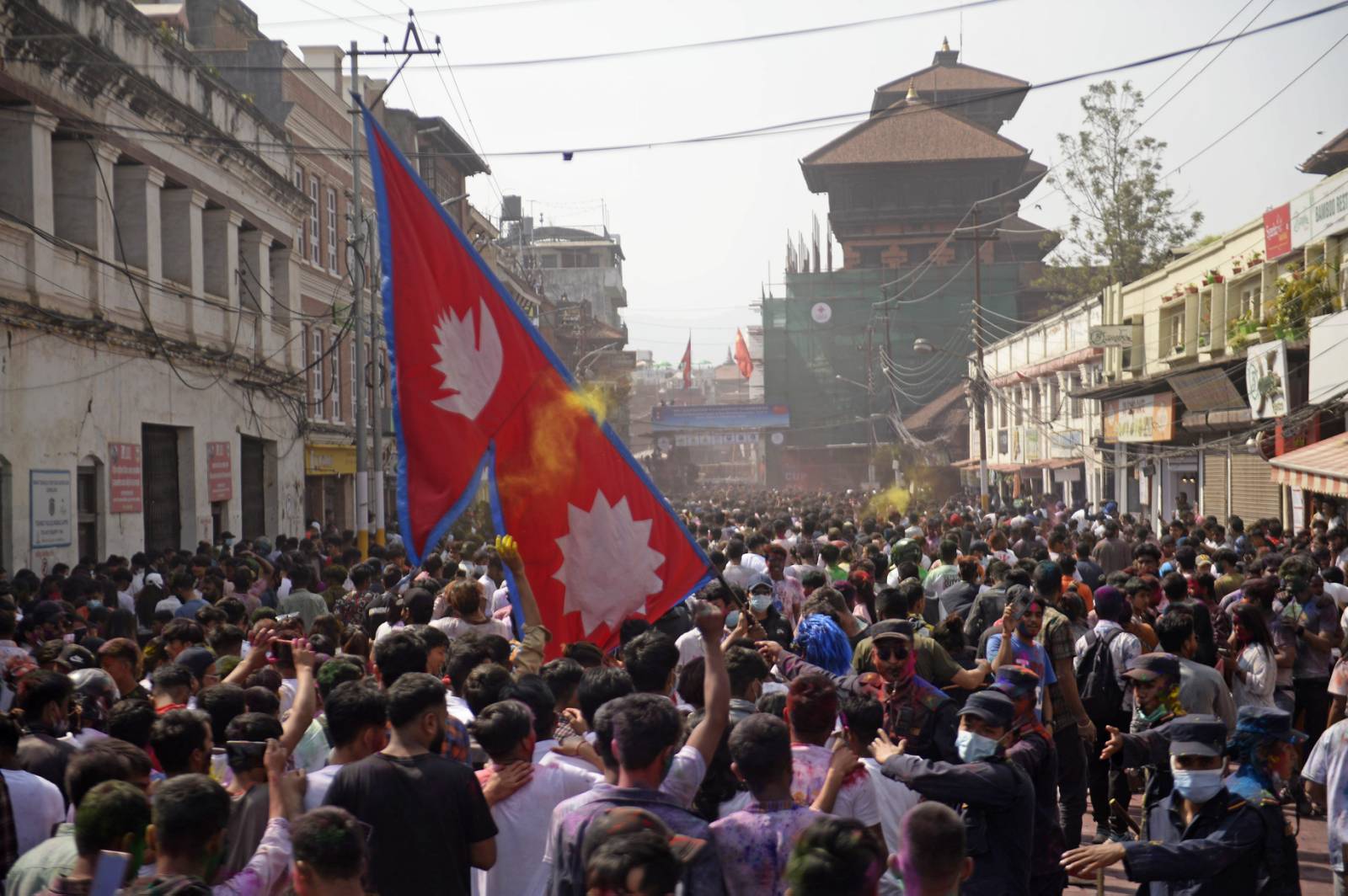 Murray State celebrates Holi with festival of colors: The Murray State Indian Students Association (ISA) students and staff participated in a Holi celebration on March 11. Rituja Newase is the publicity officer for ISA said the event is an opportunity for students and faculty to learn more about Holi. The annual celebration was held on Murray State's quad behind Pogue Library.