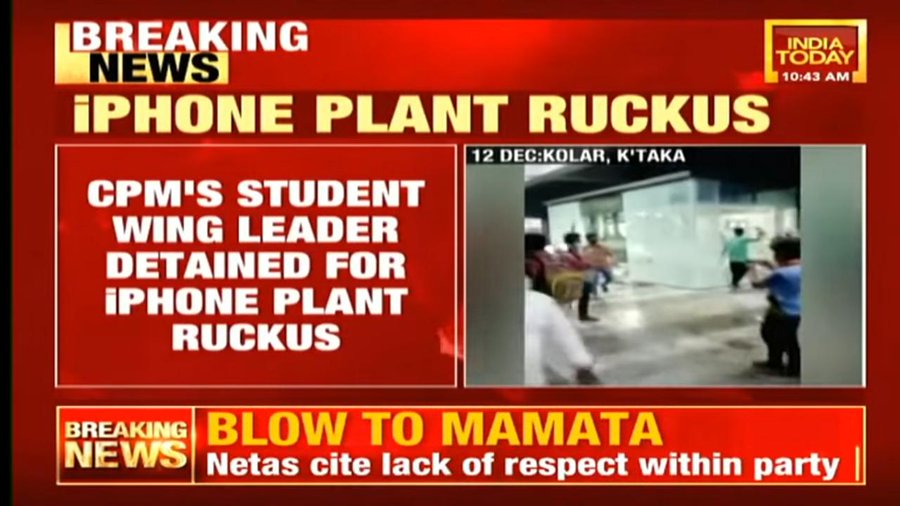 CPM's student wing (SFI) leader was arrested in connection with the Wistron's iPhone factory violence which took place on the previous Saturday in Karnataka. Comrade Srikanth, the taluk president of SFI in Kolar was arrested after the police found him leading a outsider group that caused damage to the factory and looted Apple products.
ABVP Karnataka in its tweet over the arrest said – "Communist Student Wing #SFI is behind Apple plant violence in Bengaluru": Kolar MP. Local SFI President is arrested in connection with the riot. Left ideology was always towards destruction & pulling down harmony in the society!"
This incident has attracted global attention and China's state-ran propaganda media outlets had made this a big issue. They had openly called for companies to shift their bases out of India to China. There is also allegation of China's hand behind the protest, which becomes even clearer after the arrest of SFI leader.
SFI leader's arrest exposes the organisation's involvement in violent activities and his questioning will further reveal the planning and intention behind the violence.