Mehbooba Mufti, seven former legislators slapped with notices to vacate government accommodation
Jammu. PDP leader Mehbooba Mufti and seven former legislators have been served notices to vacate government accommodation allotted to them in Anantnag district. Pertinent to mention here that Mehbooba Mufti was also served a notice on 15 October to vacate the Fairview residence in Gupkar area of Srinagar. Though she is yet to vacate the premises.
The latest eviction notice, which was served by an executive magistrate on Saturday, asked Mufti to vacate the quarter number 7 at the Housing Colony, Khanabal, within 24 hours. You are asked to evict the quarter under reference within 24 hours failing which action warranted under law shall be taken against you," read the notice by DC Anantnag.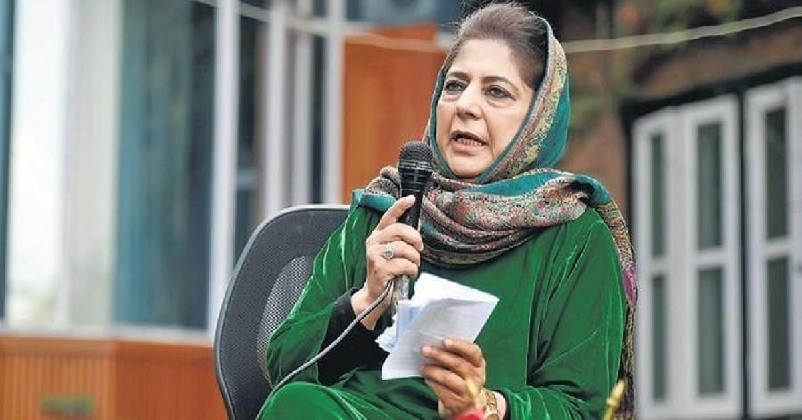 Eviction notices were also served on former legislators Mohammad Altaf Wani, Abdul Rahim Rather, Abdul Majeed Bhat, Altaf Shah and Abdul Kabir Pathan. Bashir Shah and Choudhary Nizamuddin both ex-MLCs. The government quarters are located at the Housing Colony Khanabal and the occupants have been warned of action under law if they fail to vacate the premises within the stipulated time.