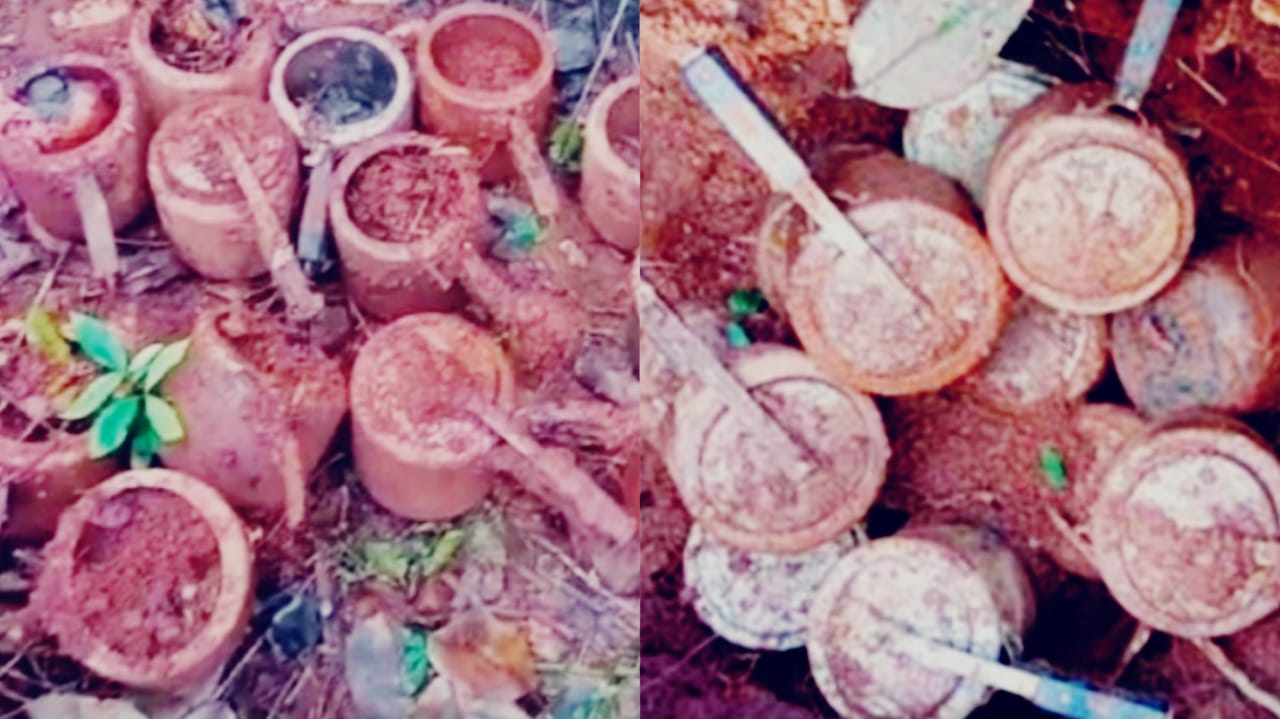 Ranchi. As many as 15 pressure cooker bombs have been recovered by the Saraikala- Kharsawan police under the jurisdiction of Kuchai police station in Jharkhand.
Following the information of some IEDs planted in the area, 157th battalion of the CRPF along with the district police and the BDDS team had launched a search operation near Kada ranga forest area. It's been learnt that after a long search, the forces have recovered a total of 15 pressure cooker bombs planted by the ultras, just around two KMs away from Ranga pahad, after which the BDDS team has destroyed it.
It's been speculated that the dreaded Maoist Anal da gang is behind planting these bombs. One of the official familiar to the development said that we got the inputs that the LWE have planted IED in various location of West Singhbhum, Ranchi, Khunti and Saraikela-kharsawan after which a BDDS team along with the personnel of CRPF launched the search operation in the area.
It should be noted that the very region is covered with dense forests and the ultras visited the area frequently, it is being speculated that to bar the forces from entering the hideout the IEDs were planted. However, the forces have averted the danger by destroying the bombs.
The BDDS team has averted the danger by detonating the IED bombs on the spot itself, informed a member of the squad. A few days ago a large quantity of IEDs bombs were also recovered in a search operation near Patradih and Dodardah.
Input – The Narrative World