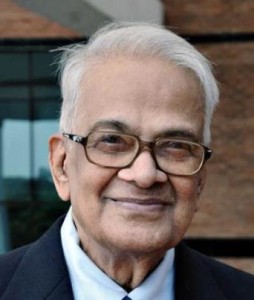 New Delhi. Akhil Bharatiya Prachar Pramukh of Rashtriya Swayamsevak sangh Dr. Manmohan Vaidya expressed deep condolences on demise of MV Kamath. "He will always be remembered as a nationalist intellectual warrior in the field of journalism and intellectual discourse," Dr. Vaidya said.
"With immense sadness we learned about Sri M. V. Kamat's demise. The void occurred due to passing away of Sri Kamat will remain unfilled in the field of journalism for a long period. The veteran thinker and a nationalist writer was active and contributing till his last breath, he said in his condolence message.
"On behalf of RSS we pray the almighty for eternal peace to the departed soul and strength for his family to bear this great loss. Born with a humble background rising to a world renowned journalist, his life is an example for any aspiring young journalist," he added.