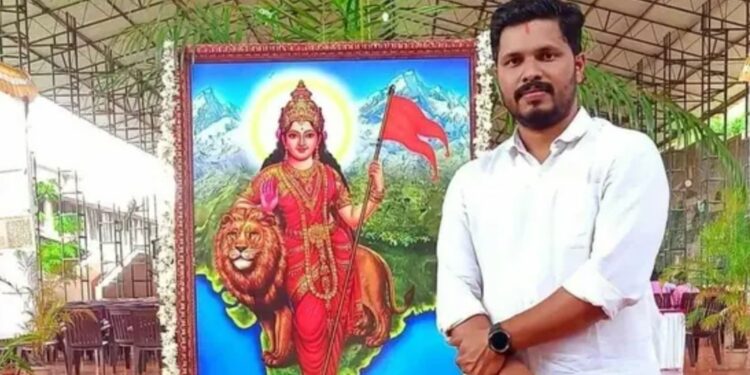 Bengaluru. A 32-year-old Yuva Morcha committee member Praveen Nettaru was hacked to death in Dakshin Karnataka's Sullia.
He was killed in front of his broiler shop in Bellare by bike-borne miscreants on Tuesday night. Unrest is prevailing in the area after news of Praveen's murder spread like wildfire.
Praveen, who was an active member, eked a living by running a broiler shop in Bellare. Police suspecting it as a retaliation to another murder in Bellare have stepped up security in market and surrounding areas. Bellare police have registered a case and are investigating.
Investigation team to Kerala
Following the brutal murder of BJP Yuva Morcha leader Praveen Nettaru, police security has also been beefed up in the Sullia and surrounding places in Karnataka. Following the chances of protests, a curfew was announced in the area.
Five special teams of police have been appointed to investigate the case. Out of this, three investigation teams will travel to Kerala and investigate. Senior police officer Rushikesh Sonanay said that one team will go to Madikeri and another team will go to Hassan to investigate.
A high alert has been issued in Bellary village and Dakshina Kannada district after the incident. More police forces have been sent here from places like Mangaluru and Udupi. Chief Minister Basavaraj Bomme also stated that the culprits will be found and brought to justice as soon as possible.