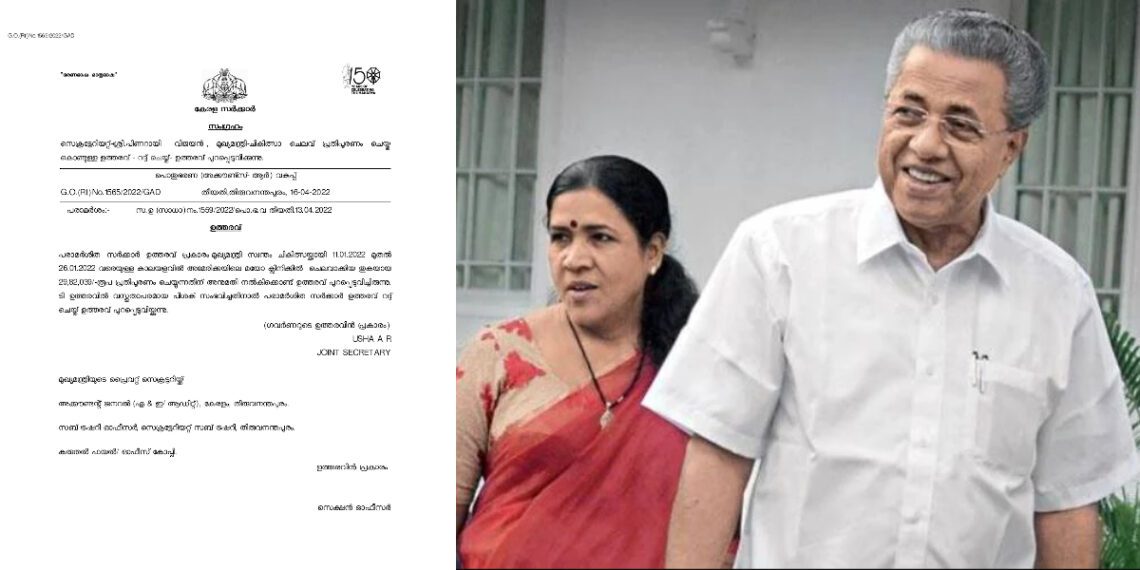 Kerala.
CM Pinarayi Vijayan sent a bill of Rs. 29.82 lakh for his treatment in the US for claiming from the public fund. The same was later revoked by Kerala Public Administration Department. The bill is for his visit to Mayo Clinic in the US along with his wife. The revised order of the Public Administration Accounts Division states that the order is revoked due to a "factual error".
As per reports, the first order was issued on April 13 allocating money for the treatment of the Chief Minister. According to the order, the Chief Minister had on March 30 submitted an application to the Public Administration Department allocating Rs 29.82 lakh for the treatment.
The office of the Chief Minister usually submits the application on behalf of the Chief Minister, however, the order said that the application was submitted directly by the Chief Minister. On further investigation, the government assessed that it was not appropriate to say in the order issued by its own department to the Chief Minister that if the amount was found to have been misappropriated, it should be reimbursed.
It is learned that the decision to cancel the order was taken due to such factual errors in the order. The CM went to the US for treatment from January 11 to 26.
Courtesy – Indusscrolls