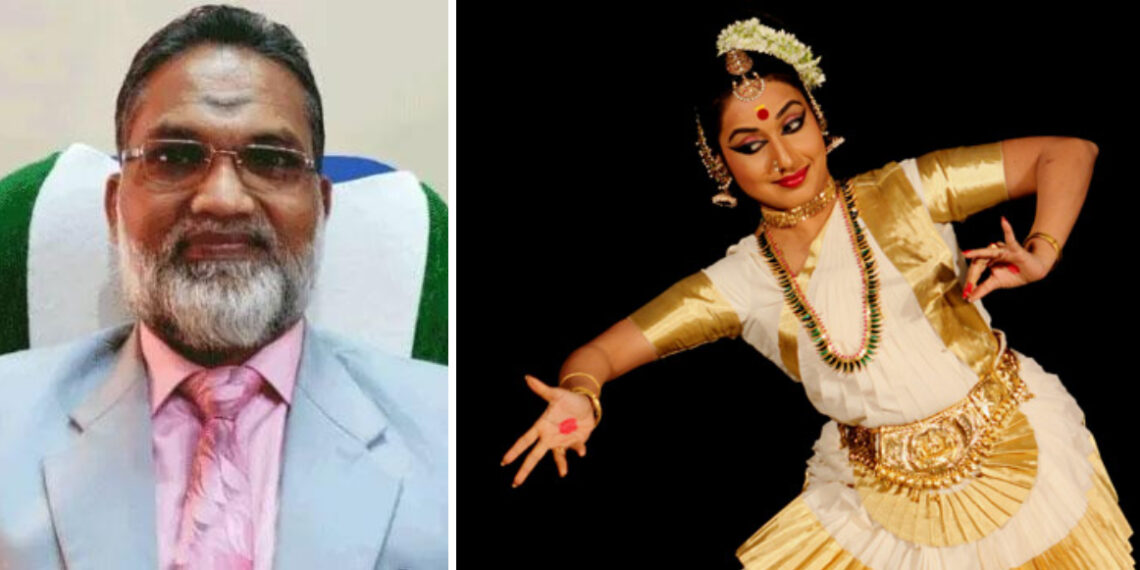 Kerala. Famed Classical Dancer Nina Prasad has come up with stringent criticism against district Judge Kalam Pasha for stopping her performance in Kerala. The police earlier had halted her performance following the complaint by Justice Pasha, according to reports.
In a moving post on Facebook. the dancer wrote that she felt humiliated. "As an artist, I had an experience I had never had in my life. The incident took place during the Mohiniyattam on Saturday evening as part of a cultural program. The programme was stopped by police as per the direction of Justice Kalam Pasha," she wrote.
As per reports, the judge, who is staying beside the house complained of 'noise' of the famed classical dance form. In order to continue the show, the audience was seated very close to the stage and the dance was performed by playing the music in low voice.
Palakkad District Judge Kalam Pasha stopped a Mohiniyattam performance of noted dancer Dr. Neena Prasad at Government Moyan LP School, Palakkad, on Saturday evening. Living behind the school compound, the judge was ruffled by the dance show. 1/2 pic.twitter.com/LcML9M98wr

— Great Ayilyam Thirunal (@ramjikr) March 22, 2022