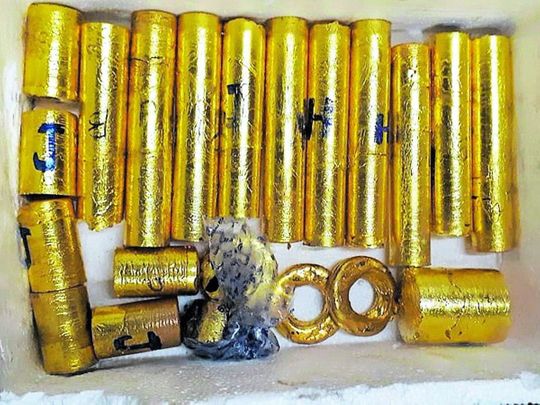 Kerala. Three accused in the high-profile gold smuggling case have been sent to NIA custody. The NIA court sent Sarith, KT Ramees and MM Jalal, to three-day NIA custody.
Meanwhile, Sandeep Nair's statement to the Enforcement Directorate revealed that it was Suresh who imbibed the idea of smuggling gold through diplomatic baggage and that it would not be caught red-handed. He also stated that Swapna had asked money for Consul General for his business needs and housing.
Sandeep went on to say that Swapna directed for a trial of smuggling and the trial was carried out twice with 10 kg of gold each time.
Dollar smuggling case – Court allows Customs to arrest Swapna Suresh, Sarith PS
Kerala. A local court in Kochi on Wednesday granted permission to arrest key accused in the gold smuggling case, Swapna Suresh and Sarith PS in connection with the dollar smuggling case.
Additional Chief Judicial Magistrate Court (Economic Offences) allowed to arrest them for illegally transporting dollars outside the country.
According to Customs report, Swapna Suresh smuggled USD 1,90,000 from Kerala to abroad using her identity card of UAE Consulate to illegally transport the money.