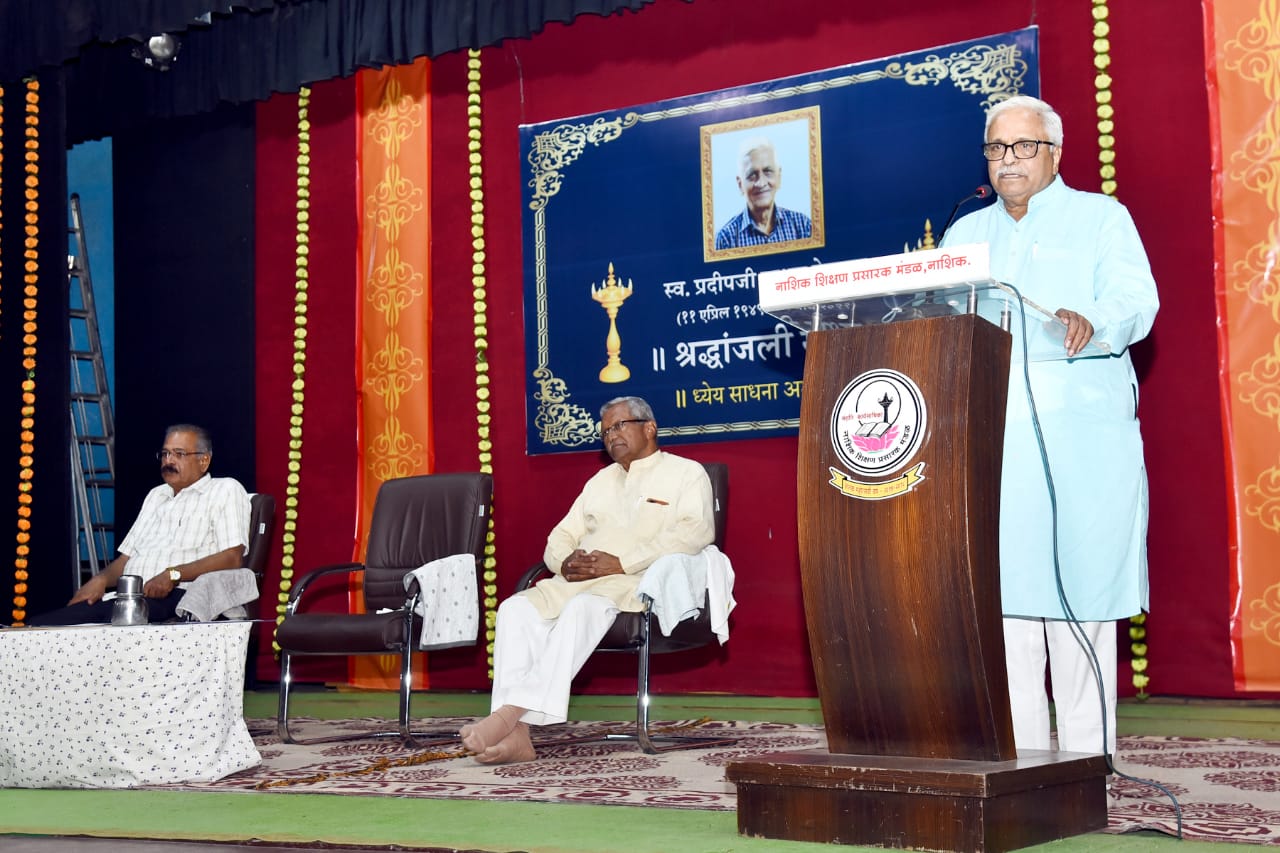 Pune (VSK). Late Pradip Ketkar was a dedicated activist of the Rashtriya Swayamsevak Sangh who was not confined to the geographical boundaries, said former Sarkaryavah and the Akhil Bharatiya Karyakarini Sadasya Bhaiyyaji Joshi. He was speaking at the condolence meeting of Late Pradeep Ketkar, the Nashik city Sah-Sanghchalak of RSS.
Bhaiyyaji Joshi said that RSS is a sanskar and a thought. Tree grafting is the best way to grow a tree, but only those trees that have strong roots can be grafted. Ordinary people belong to a particular area or district, but karyakartas like Late Ketkar belong to the RSS. The discipline in the Sangh is not only of the body, but of the mind and thoughts also. Late Ketkar was a dedicated personality who worked for the country and society. He was an ideal personality who could pass on the thoughts followed in his own life to the next generation.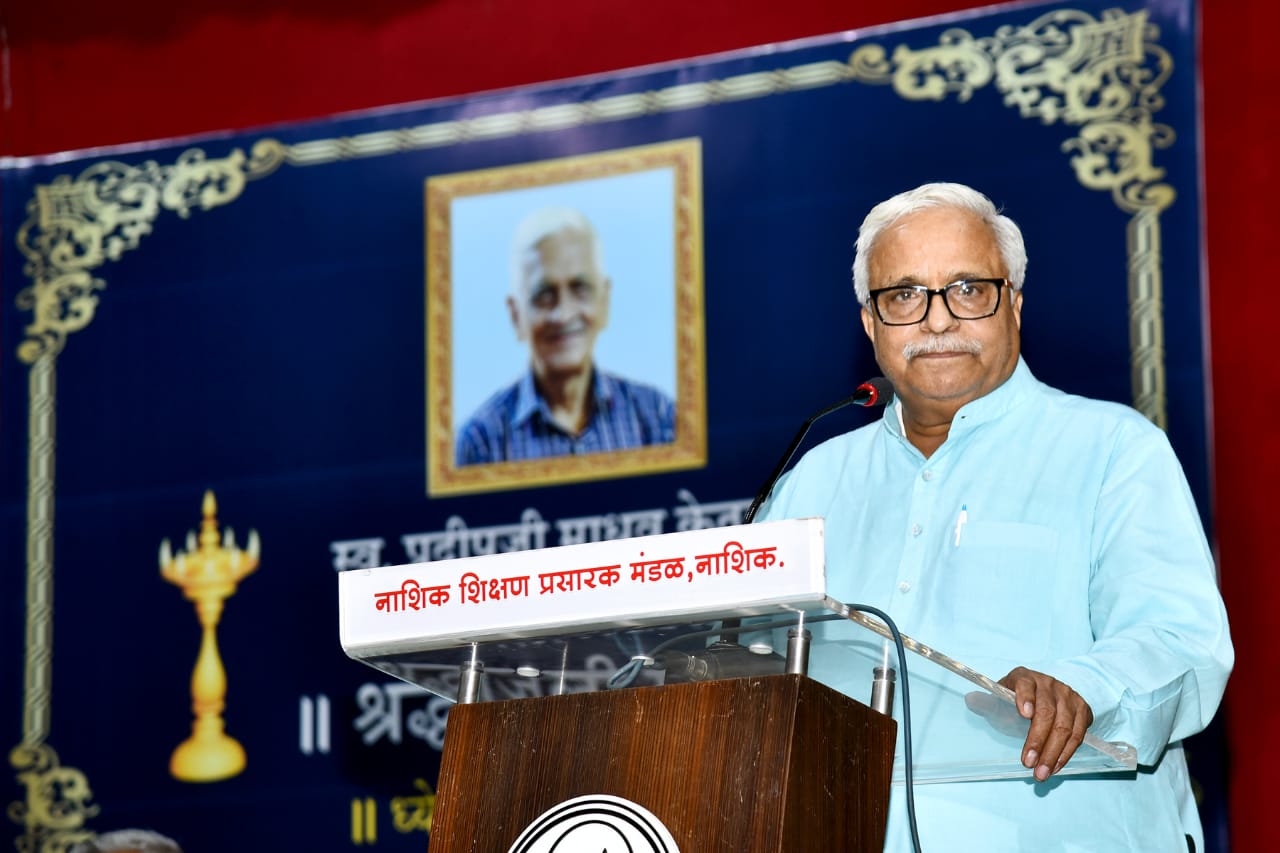 Speaking on the occasion, Paschim Maharashtra Prant Sanghchalak Nanasaheb Jadhav reminisced about the work he did with Late Ketkar while he himself was Sangh Pracharak in Jalgaon district. He said that Late Ketkar has done a great management of triple work of family, job and RSS.
Prafulla Ketkar, editor-in-chief of English weekly Organiser (Delhi) and son of Late Ketkar, said that despite being in government service, Late Ketkar did not allow any hindrance in the RSS's work. Being a born teacher, he guided many individuals in English and mathematics subject.
The introduction of the dignitaries was done by Nashik Shahar Karyavah Sanjay Chandratre. VIbhag Sanghchalak Kailas Salunke was present on the stage.
The Ketkar family received condolences from Prime Minister Narendra Modi, RSS Sarkaryavah Dattatreyaji Hosbale and All India President of Sanskar Bharati Vasudevji Kamat.