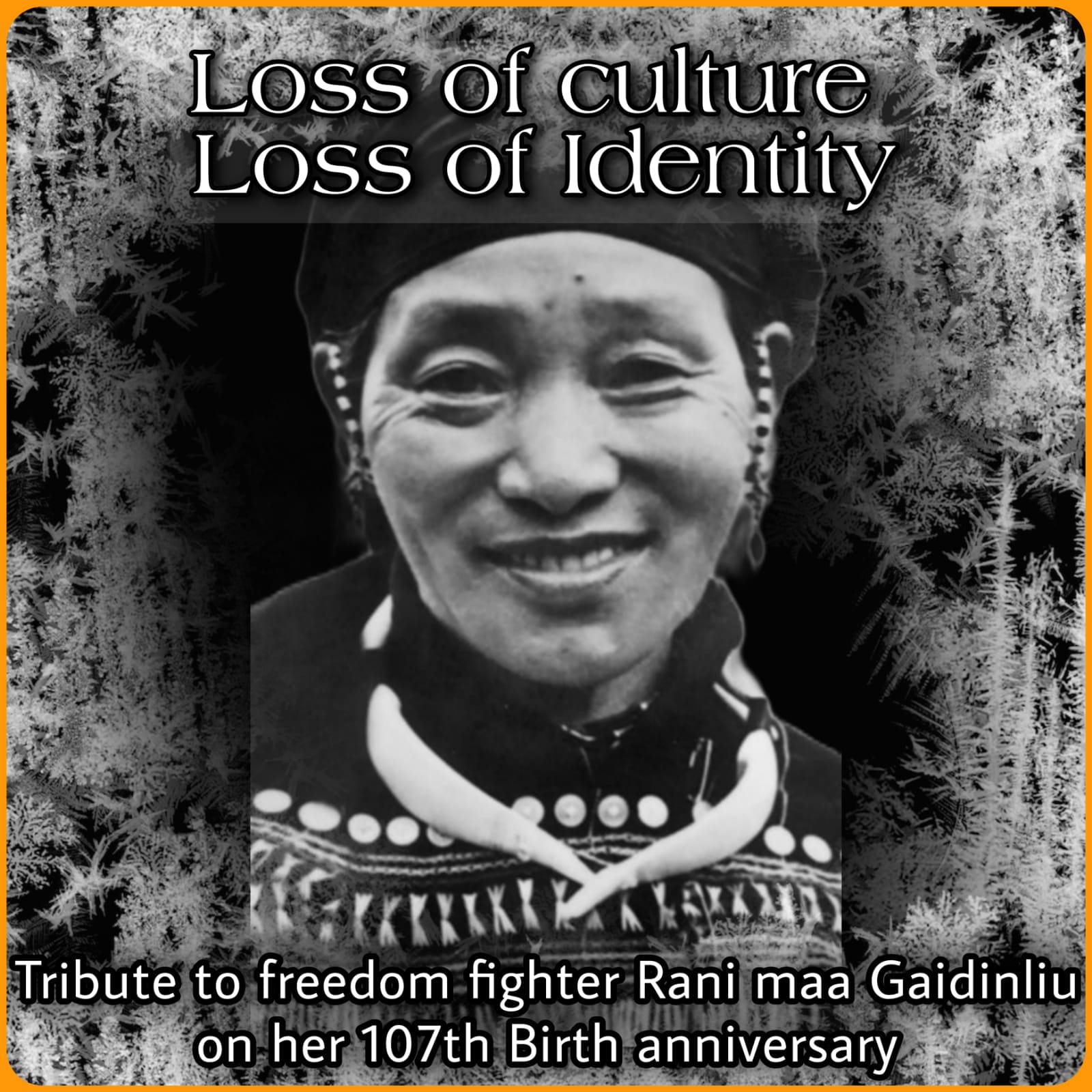 On August 24, 2015, when Hon. Prime Minister of India, inaugurated Birth Centenary of Rani Ma Gaidinliu, little did most of the Indians knew about this great daughter of Maa Bharti who was a kind-hearted woman who loved her community, identity and culture and left a substantial legacy.
North-East. One of the most serene part of India. Blessed with natural beauty, these seven-sisters of India are well-known not only for the geography but for the glorious history as well. The history, which goes back to thousands and thousands of years, is an integral part of evolution of our great nation.
Manipur. One of the seven states of North-east, is bounded by states of Nagaland to the north, Mizoram to the south and Assam to the west. It also borders two regions of Myanmar, Sagaing Region to the east and Chin State to the south. There is range of mountains named KalaNaga which is situated along side of the river Makru, which houses Rongmei janjati. On January 26, 1915, in small village of Luangkao, Gaidinliu was born in this janjati.
Patriotism is one of the key strength of every Indian and when it comes to janjati families, it's the most important part of the upbringing. Although Gaidinliu could not get any formal education due to scarcity of resources, but right from her childhood she was a keen learner and observer. The most bothering part was the imposed British rule which had taken away the freedom of our motherland. Along with the freedom, the cultural invasion by the foreigners was major concern for which most of the janjati were fighting for.
That's when she understood that "Loss of religion is the loss of culture and loss of culture is the loss of identity". And hence to protect our identity, we have to stand against the Britishers & missionaries.
Inspired by the Heraka socio-religious movement, which was started by her cousin Haipou Jadonang to prevent the aggression of Christianity and later turned into political movement for driving out Britishers from India. Round 1927-28, at a tender age of 13, Gaidinliu joined Heraka movement to protect her identity as well as the motherland. In 1931, when Jadonang was hanged by Britishers as a part of demolishing the Heraka movement, Gaidinliu was given the responsibility to lead the movement. Within very short span of time, she encouraged people to protest in every possible way against the invaders and stop paying any tax to them. Infuriated with this, Britishers started harassing people to get whereabouts of Gaidinliu. They even offered tax exemption of 10 years for those who will help them to imprison her who was carrying out underground operations against them. However, no one supported Britishers.
In 1932, after the famous battle with Assam rifles at North Cachar Hills, Gaidinliu was arrested by Britishers. She was the first ever and probably the only female prisoner who was sentenced to life imprisonment for the activities carried out against the British rulers.
In 1937, when Pandit Nehru came to know about her contribution in Indian freedom struggle, he met her in Shillong jail and praised her as "Rani" (Queen of Naga), and thus she became Rani Gaidinliu. Nehru promised to work for her release but Britishers fearing about her revolt, did not released her. Ultimately, with India's independence in 1947, she was released from the jail.
Even after independence, he challenges in front the of community still continued and she decided to devote her life for betterment of the people. She was strong advocate of traditional Naga religious practices and hence strongly opposed conversion of Nagas to Christianity. She was conferred "Tamrapatra Freedom Fighter Award" in 1972, the Padma Bhushan in 1982, the Vivekananda Seva Award in 1983 and Stree Shakti Puraskar. She posthumously was awarded the Birsa Munda Puraskar in 1996. The GoI also issued a stamp in her honor. The Indian Coast Guard commissioned a Fast Patrol Vessel "ICGS Rani Gaidinliu" in 2016. In 2015, the Centre, on her birth anniversary, issued commemorative coins of Rs 100 and a circulation coin of Rs 5 in her honour.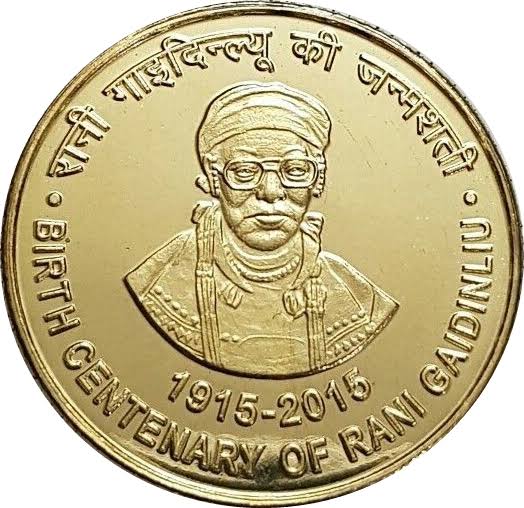 Around 1978, she met Vanyogi Balasaheb Deshpande, the founder of Vanvasi Kalyan Ashram, and was overwhelmed to know the work being carried out by Kalyan ashram for the janjati. She discussed about educational requirements of Naga girls and accordingly Naga girls were admitted in different schools and hostels. Her involvement in Kalyan ashram activities started increasing with more focus on education of girl. In 1985, she was president of the first national conference held for janjati women at Bhilai.
Till her last breath on February 17, 1993, she continued to work for the janjati community of north-east. 2014-15 was celebrated as Rani Gaidinliu's birth centenary year. In honor of Rani Ma's contribution to Indian Freedom struggle as well as protection of the janjati identity, Vanvasi Kalyan ashram celebrates 26th January as "Nari Shakti Divas".
One Rani Ma Gaidinliu's 107th birth anniversary, tributes to this true Indian nationalist, under her leadership, nationalism based on traditional culture emerged as an alternative force to the NNC-dominated Naga nationalism based on Christianity and Western culture.
Girish Kale (Pune)
Vanvasi Kalyan Ashram.