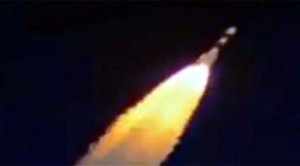 New Delhi. India created history on Wednesday, becoming the first country to succeed on its first Mars mission when Isro's Mangalyaan slipped into Martian orbit after a few nail-biting moments.
The country joined the United States, European Space Agency and the former Soviet Union in the elite club of Martian explorers with the Mars Orbiter Mission, affectionately called MOM.
"History has been created by our scientists", said PM Narendra Modi in his speech immediately after the scientists declared the mission a success. "We have dared to reach out to the unknown."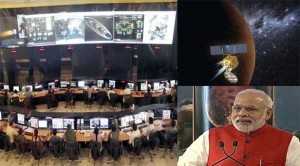 "When our cricketers win a tournament, we celebrate in a big way. What these scientists have achieved is thousand times bigger," he added.
Earlier, there were some tense moments at the Indian Space and Research Organisation (ISRO), which commanded a series of tricky manoeuvres to position the spacecraft in its designated orbit around Mars.
The insertion started at 4.17am when the spacecrfat switched over to the medium gain antenna for providing the communication link during the insertion. At 6.56 am, the spacecraft initiated the process of forward rotation, reducing its speed.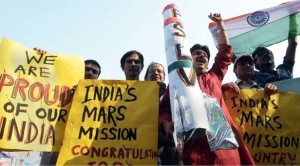 At 7.17 am, the scientists had to grapple with the most critical moment — when the liquid apogee motor had to be fired. The motor was woken up for four seconds on Monday during a test-fire after 300 days of long sleep.
The motor was fired for 24 minutes, reducing the velocity of the spacecraft by 4.2 km per second in relation to Mars. This was soon followed by moments of tension and anxiety when the communication broke as the spacecraft slipped behind Mars as the scientists waited for the good news.
At 7.45am, the occult ended and after two minutes, communication with the spacecraft resumed and data was flashed about the performance of the liquid apogee motor.
Prime Minister Narendra Modi  congratulated ISRO scientists after the mission met with success.