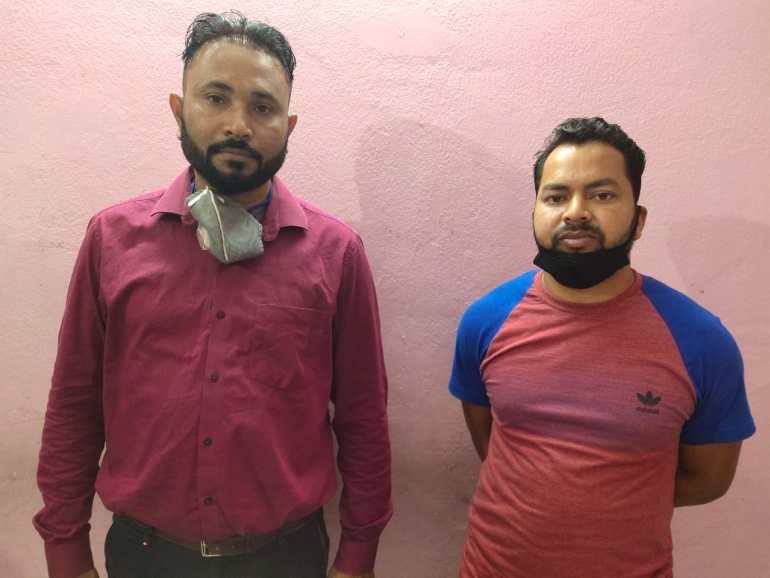 Guwahati. Assam Police has arrested two main accused who were involved in the brutal killing of Sanatan Deka, a vegetable vendor of Hajo in Kamrup district of Assam. The arrested accused duo have been identified as Faizur Hoque alias Dali and Eyusuf Uddin Ahmed. The police arrested the two in connection with case number 480/2020 u/s 120(B) /302 IPC registered at Hajo Police Station.
As per reports, vegetables vendor Sanatan Deka of Tetelia area was mercilessly beaten to death by five men after his bicycle hit the vehicle of the accused men at Monakuchi, Hajo in Kamrup district. The incident happened on last Sunday.
Sanatan Deka was riding his bicycle when he accidentally hit the vehicle driven by Jalil Ali. Thereafter, Jalil Ali and his friends Faizur Hoque alias Dali, Eyusuf Uddin Ahmed, Firoze Khan and Khabir Ali engaged in an argument with Deka and mercilessly beat-up the vendor. After the incident, seriously injured Deka was taken to a nearby hospital by some local people. However, he succumbed to his injuries.
Meanwhile the police has arrested the two main accused, and the other three accused are still absconding.
This brutal killing of the poor vegetable vendor has sparked outrage all over the state. Many organizations and common citizens have demanded stringent punishment against the culprits. Hindu Jagran Manch and Bajrang Dal have demanded that all the culprits be hanged till death.
Two prime accused, Faizul Haque and Eyusuf Ahmed now in our custody
.
.
We express our heartfelt condolences to the family of the bereaved.#sanatan_deka#rest_in_peace@assampolice @gpsinghassam pic.twitter.com/zUVM4kTxxw

— Kamrup Police (@KamrupPolice) May 25, 2020