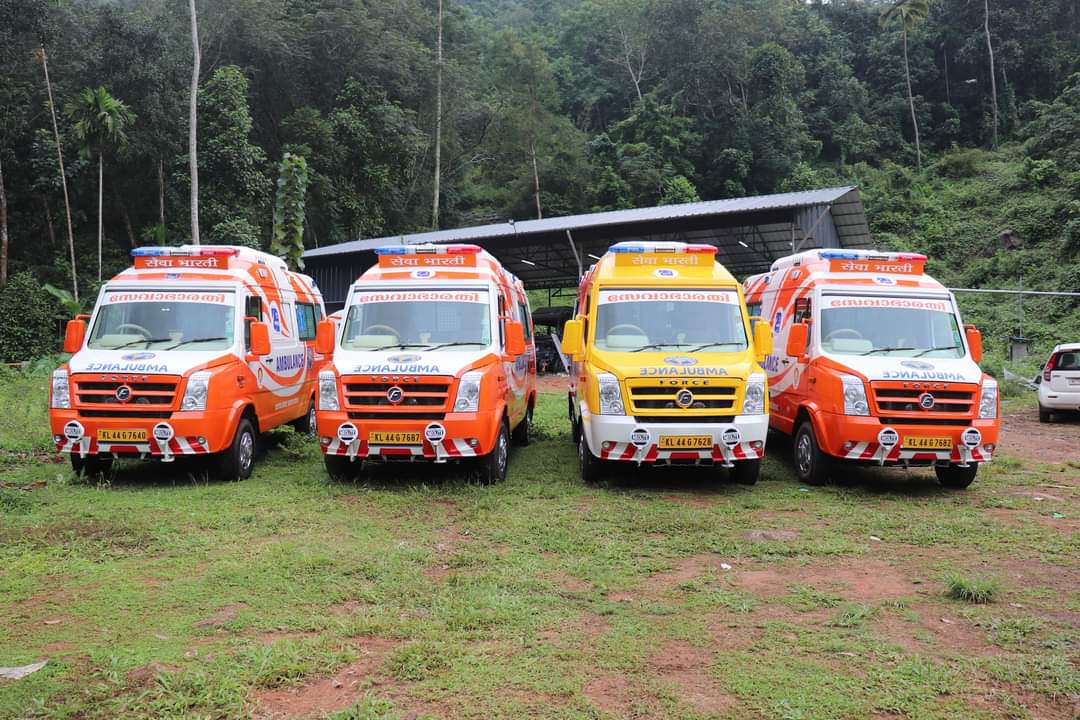 Thrissur. Sevabharathi has prepared ambulances for 24 hours service to fight against Covid. Four ambulances to Idukki and Malappuram districts will be flagged off at a function to be held on January 23 near the state office of Seva Bharathi in Thrissur. Sevabharati is bringing more ambulances into service as the Covid expansion is on the rise again.
These will help in transporting ordinary sick and injured people to the hospital in Idukki district where ambulances are not available. Seva Bharati Ambulance Service is available in all the 14 districts of the state. A total of 106 ambulances are operating in this section.
With the help of Seva International, Seva Bharati has set up mobile crematorium units in view of the difficulties associated with burying the bodies of Covid victims. The uniqueness of this project is that it is possible to visit the homes and perform the rituals of the relatives and perform the rites with dignity in the 'Chitagni' project.
The acceptance of this project by the people is immense as it helps to perform rituals and bury with the same affection given while alive. Realizing this, the Deseeya Seva Bharati decided to expand this system in all the districts by adopting the latest technology.
The cremation processing is completed in 10-12 minutes and the remains are handed over to the relatives and returned. Seva Bharati will distribute 28 cremation units to all districts through the Chitagni project.