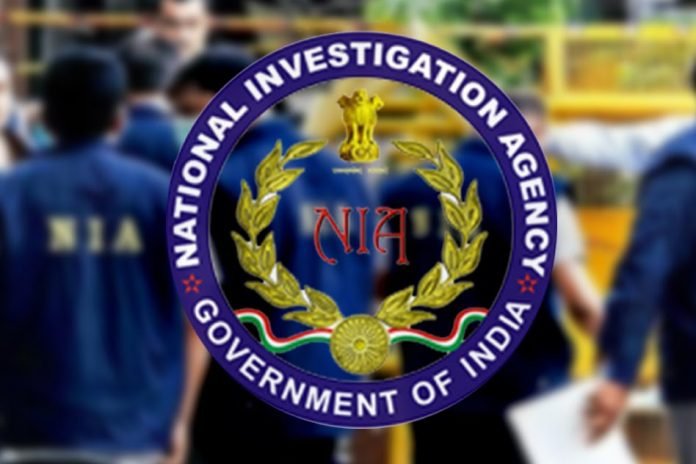 New Delhi. Today (05.05.2021), NIA filed 1st Supplementary Charge-Sheet before the NIA Special Court, Kolkata in connection with NIA Case (West Bengal LeT Online Recruitment Module Case) against three (03) accused persons namely (i) Tania Parveen @ Isranoor @ Refite r/o Malayapur, PS Baduria, District North 24 Parganas, West Bengal u/s 120B, 121A & 122 of IPC 18, 18B, 20 & 38 of UA (P) Act, (ii) Sayyad M. Idris @ Idris @ Munna r/o Anganavadi, Dodnahalli Panchayath, Arekoppa, Bachagamva village, Sirsi Rural Police Station, Uttar Kannada district, Karnataka u/s 120B, 121A & 122 of IPC 13, 18, 20, 38 & 39 of UA (P) Act & absconding accused (iii) Ayesha @ Ayesha Burhan @ Ayesha Siddiqi @ Syed Ayesha r/o Gali Barhwali, Kotmomen, Zilla Sargoda, Province Punjab, Pakistan u/s 120B, 121A & 122 of IPC 13, 18, 20, 38 & 39 of UA (P) Act.
The case was initially registered on 18.03.2020 at PS Baduria, District North 24 Parganas relating to arrest of Tania Parveen, a member of proscribed terrorist organisation Lashkar-eTaiba by State Police. NIA had re-registered the case on 05.04.2020 and taken over the investigation. Earlier, NIA had filed chargesheet against accused Tania Parveen under sections 13 & 39 of UA(P) Act.
Accused Tania Parveen was a college student and was radicalised and recruited in cyberspace by Pakistan based cadres of LeT. She was co-admin of various social media groups espousing secessionist ideas on Kashmir with accused Ayesha Burhan a Pakistan based cadre of LeT's Women's wing. Tania Parveen in association with other accused members of LeT in India and Pakistan indulged in unlawful activities, radicalised, recruited and motivated other people through cyberspace for Jihad against India. She and other accused were brainwashing impressionable youth and propagating the ideology of LeT, a proscribed terrorist organization, thus conspiring to wage war against the State. Further investigation for unearthing the wider conspiracy in India continues.