Coimbatore/Tirupattur. NIA officials interrogated 5 more people in connection with the Coimbatore car blast case. On 23rd of last month, a car explosion took place in Coimbatore. Jamesha Mubin (25) from the same area who was driving the car died. In connection with this incident, 6 people, including Absar Khan and Mohammad Azharuddin, who were close relatives of the deceased Mubin, were arrested.
The NIA officials have intensified the investigation into the background of the deceased Mubin and the 6 arrested persons and whether anyone else is involved in the case. Following this, NIA officials conducted raids at 43 places across the state, including 33 places in Coimbatore a few days ago. They raided 5 places in Chennai 2 days ago. In this case, 5 people from Coimbatore were interrogated yesterday. The investigation was conducted at the NIA temporary office on the premises of the Police Training School on Avinasi Road.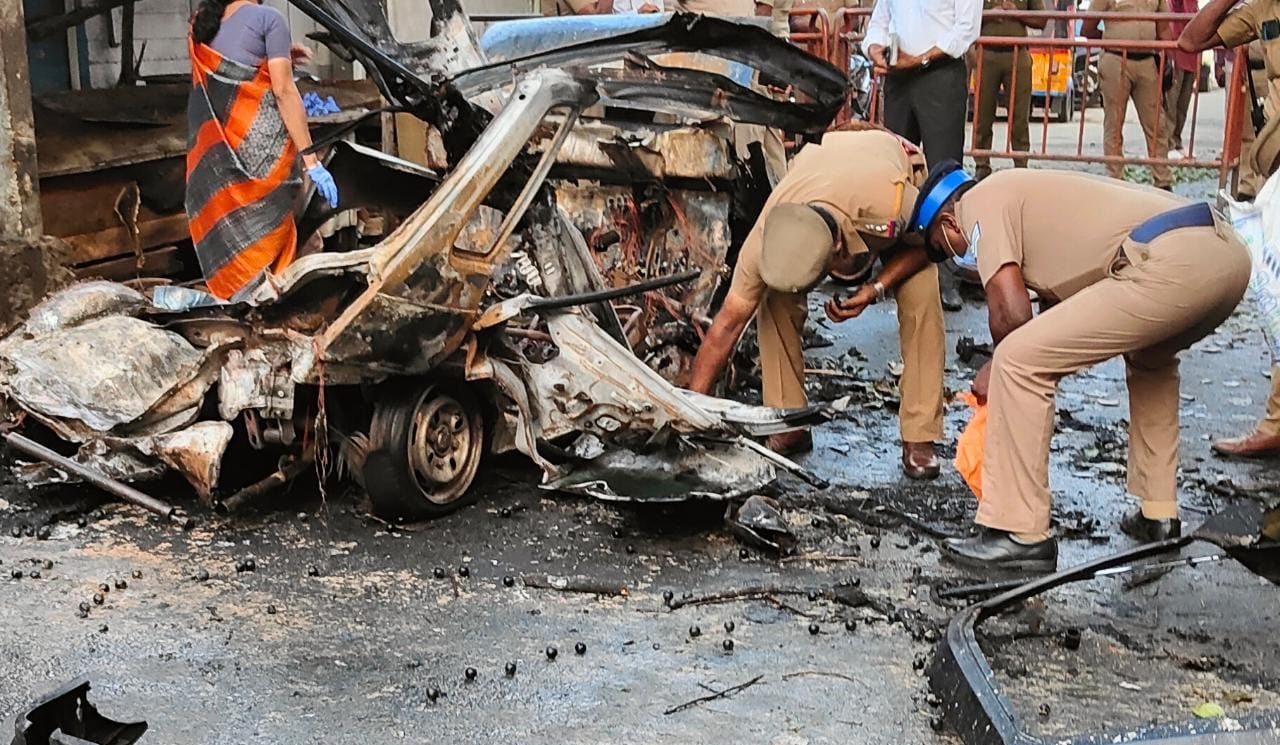 All 5 are said to be in contact with Mubin and the 6 arrested. Officials inquired about what information they knew about the car explosion incident. Also, they are planning to take the 6 people in the jail into custody and interrogate them. As the NIA has 90 days to take them into custody, it seems that they will soon take the 6 people into custody and interrogate them.