Chennai. Do you know Ravana, also donated his contribution to Ram Mandir? This modern Ravana, a patriot happily donated his small contribution to this cause. Here the story goes –
Palanivel, an active DK member and also an ardent devotee of Periyar in Kokkarapatti Village, Paapireddipatti town, Dharmapuri. He named his son as Ramasamy (after Periyar). During the visit of EV Ramasamy to his home, Palanivel gave his child to Periyar. Periyar put the baby on his lap and asked what was the name. Palanivel said that he has named Ramasamy. Periyar immediately said," Do not name Ramasamy. Ravana is better than Ram" and he named 'Ravana' to the child.
After studies, young Ravana joined Air Force and served as a trainer for pilots. His patriotism grew during his service to nation in defence. After retirement, he returned to his village home. He is a devotee of Lord Ram.
Ram Sevaks went to his house during Nidhi Samarpan Abhiyan. Ram Sevaks were welcomed, and Ravana donated his contribution to Ram Mandir. "My Father never worshiped God. He used to say, it is enough if the human mind is pure. But I believe, he is guided by Lord Ram."
Ram Sevaks experiencing new energetic wave from the society in Tamilnadu during Nidhi Samarpan Abhiyan….
Muniyappan, 107 years, lives in A.Kaspa in Ambur Municipality, Tirupattur district. While Ram Sevaks went there on fund raising drive in that area, Muniyappan stood up, welcomed the Ram Sevaks, donated his contribution to Ram Mandir.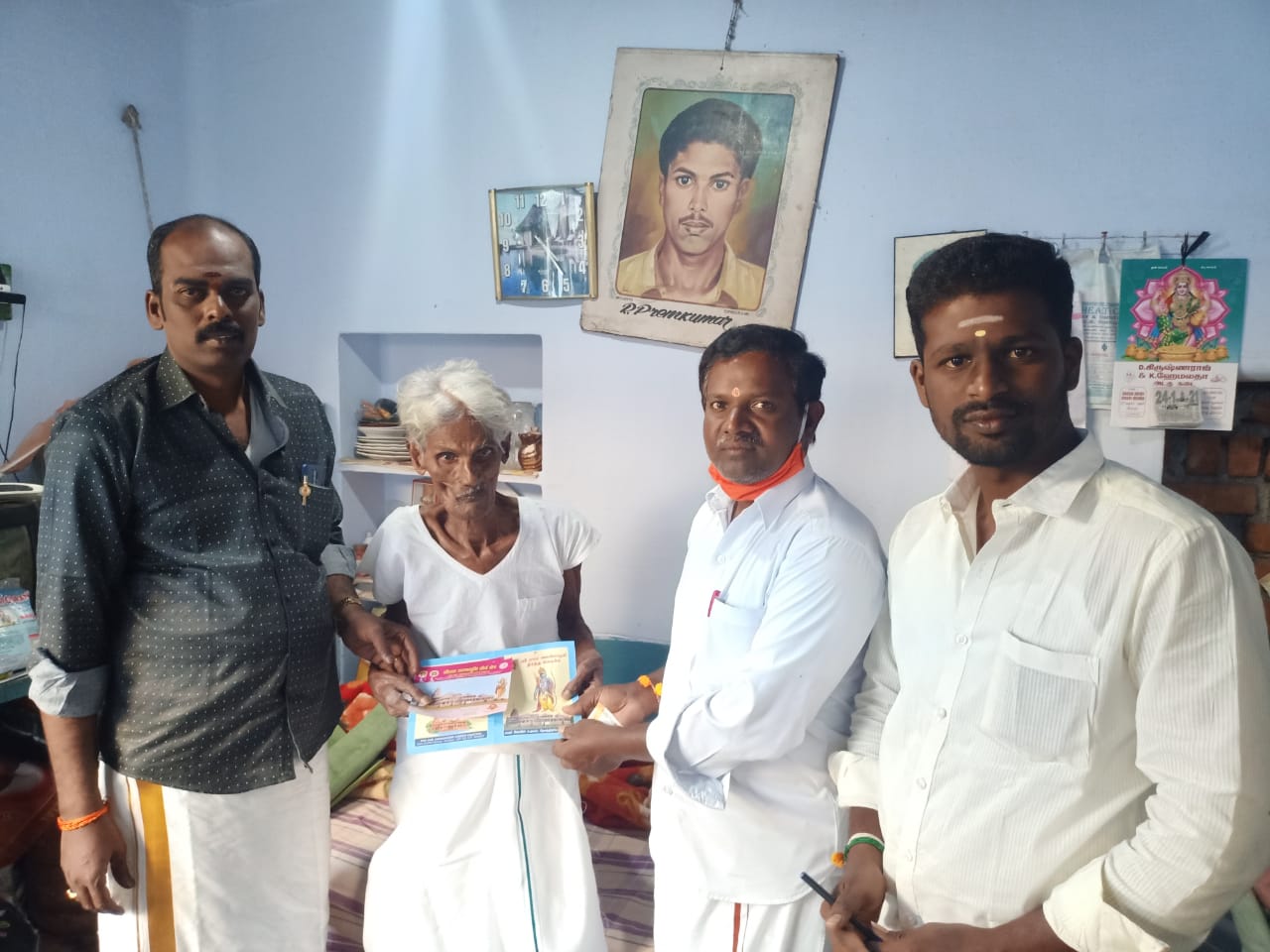 170 employees of Santhosh Agri Missionary, Attur contributed their mite to the construction of Ram Mandir. Prant Pracharak Uttar Tamilnadu P.M. Ravikumar received their contribution on behalf of Shri Ram Janmabhoomi Teertha Kshetra.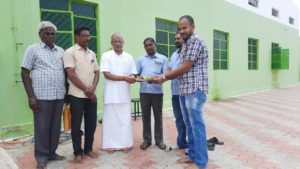 In Chinna Salem, Kallakurichi, young to elder from one poor family contributed Rs.11,000/- towards Ram Mandir.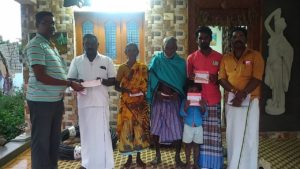 Small cobbler in Neyveli called upon Ram Sevaks and contributed to Ram Mandir construction.