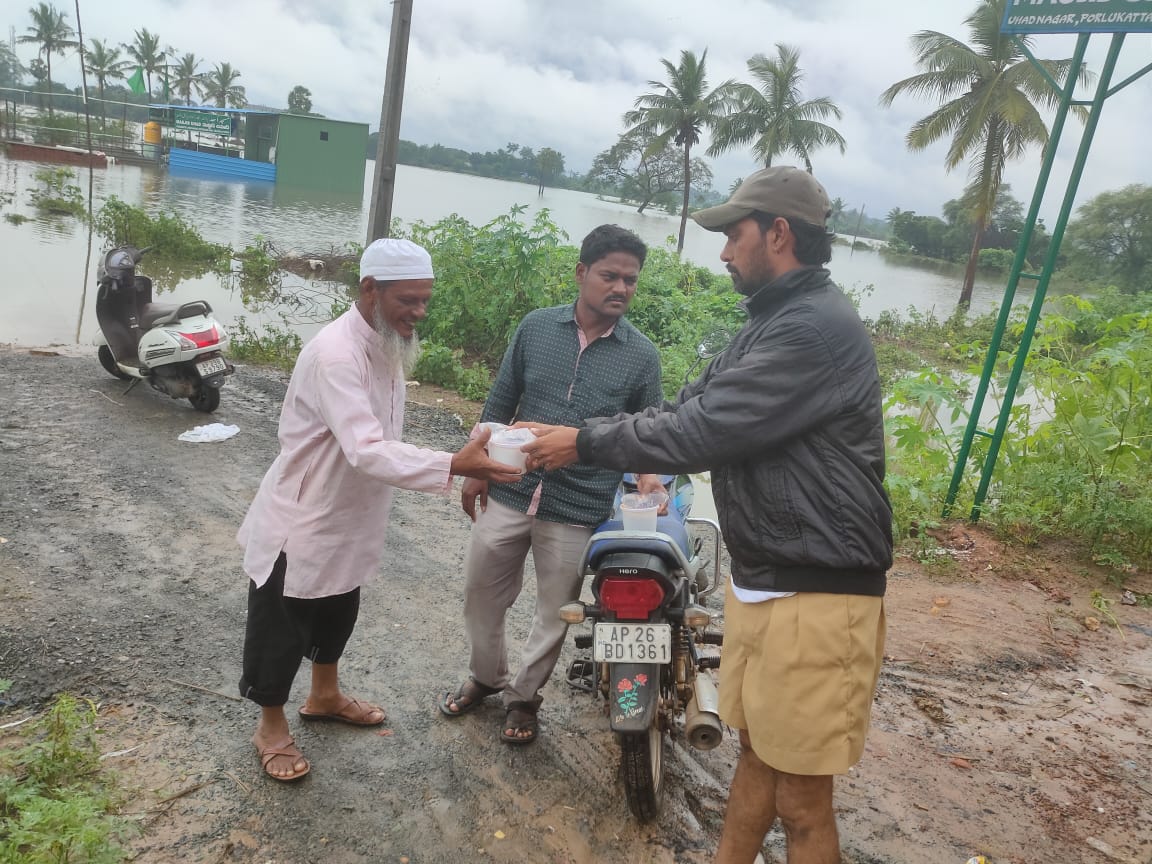 RSS swayamsevaks continued their service activities in various low-lying areas of Nellore which were completely inundated due to the NivarCyclone. Sevabharati has given them a toll free number to help them in different areas. If someone calls to that toll free number and informs them about problems in their area, they were assisted accordingly.
In this regard some people from Manumasiddhi Nagar telephoned and said that a big tree was lying across the road in their area. RSS swayamsevaks immediately rushed to the spot, cut down the tree and cleared the road. Those in Porlukatta, Bodigadi Thota, Manumasiddhi Nagar, Parameshwari Nagar and other places in the city were basically given kits containing mosquito sticks, matches, medicines, milk and 2 biscuit packets. Fresh water cans were handed over in the areas where drinking water was not available. Later food parcels and essentials were also supplied. Food parcels were handed over to motorists at Venkatachalam toll gate. The Lions Club Nellore, Lions Club Pinakini, Lions Club Leo, Jayabharat Hospital, Jain Samaj and Komala Vilas Hotel Ownership have provided financial assistance for all these relief activities.
Also, RSS swayamsekas went to the Guntagattusangam tribal colony in Vengayagaripalem in Kavali town and removed the trees after knowing that they had fallen. Rice was distributed to the poor Yanadis there. Everyone is praising the help provided by the RSS in the difficult situation caused by the cyclone.