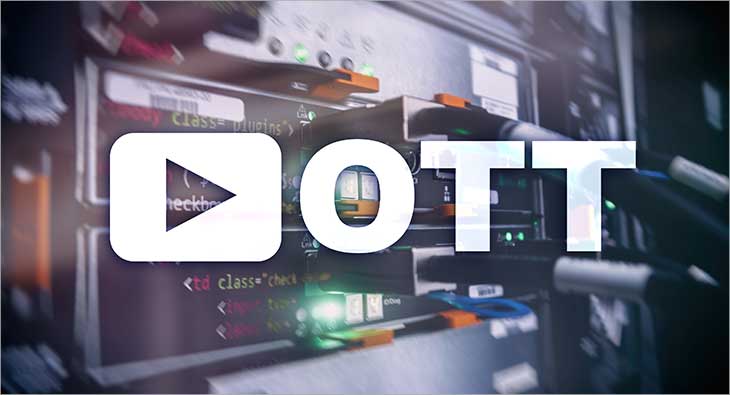 Chandigarh. "There is an urgent need to regulate the generation and distribution of OTT, digital and social media content in our country which is currently largely unbridled and is controlled by offshore companies" was the underlining message of the webinar organised on the subject, Regulating OTT and Digital Content", organised jointly by the Bhartiya Chitra Sadhana and Panchnad Research Institute.
Delivering his keynote address Umesh Upadhyay, President Reliance Communications, underlined the need for regulatory steps for OTT and digital content because it was largely masterminded by foreign-based companies which are not governed by the Indian laws so far.
"There is no accountability whatsoever of what content these companies are disseminating in our country as a result of which our cultural values are being subverted even as the political agenda is also being dictated", he said.
Upadhyay said while all Indian companies are being governed by the Indian laws, there was no such control on foreign-based companies which has resulted in massive transfer of local data to the foreign companies. "It is high time we frame laws by which the indigenous data was not transferred out of the country", said Upadhyay adding that many countries in the world have already taken this step to protect their data..
Sachidanand Joshi, member secretary of Indira Gandhi National Centre of Arts, in his presidential address suggested that efforts should be made to generate content that is in consonance with the Indian ethos. He said we can fight the war of content if we start producing creative quality content which talks about our own cultural values.
"By producing such content we can also fight the negative content being generated and circulated by the foreign-based media platforms", he said.
Prof. BK Kuthiala, chairperson of the Bhartiya Chitra Sadhana and Director of the Panchand Research Institute, stressed the need for evolving a popular narrative on the subject and said that there was an urgent need to discuss it threadbare to defeat the mindset which is guided by the foreign media groups.