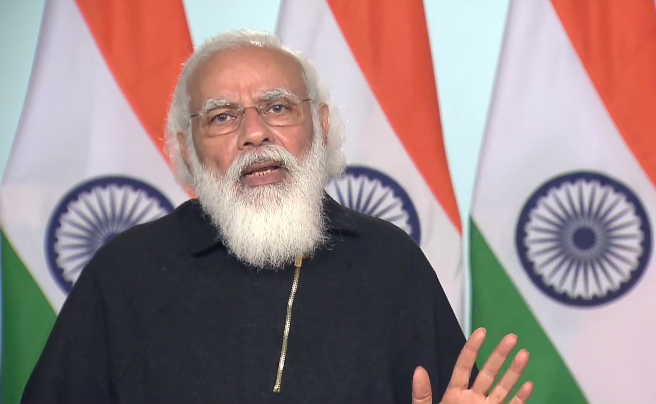 Jammu Kashmir. PM Narendra Modi launched Ayushman Bharat Pradhan Manthri Jan Arogya Yojana- SEHAT for nearly 21 lakh Jammu and Kashmir residents via video conferencing and interacted with the beneficiaries of the Ayushman Bharat Yojana.
"Today is a historic day for Jammu and Kashmir. From today all the people of Jammu and Kashmir are going to get the benefits of Ayushman Yojana. Health Scheme -This in itself is a big step. And I am very happy to see Jammu and Kashmir taking these steps for the development of its people", said the Prime Minister while addressing people.
"There will be another benefit of this scheme which needs to be mentioned again and again. Your treatment will not be limited to government and private hospitals in Jammu and Kashmir only. Rather, thousands of hospitals are connected under this scheme in the country, you will also get this facility".
He further added "the election of the District Development Council has written a new chapter. In every phase of the elections, I was watching, despite such cold conditions and Covid-19, youth, elderly, women were reaching the booths".
"On the face of every voter in Jammu and Kashmir, I saw an expectation for development. In the eyes of every voter in J&K, I saw the belief of a better future, leaving behind the past.
Ayushman Bharat Yojana, also known as the Pradhan Mantri Jan Arogya Yojana (PMJAY), is a scheme that aims to help economically vulnerable Indians who are in need of healthcare facilities.