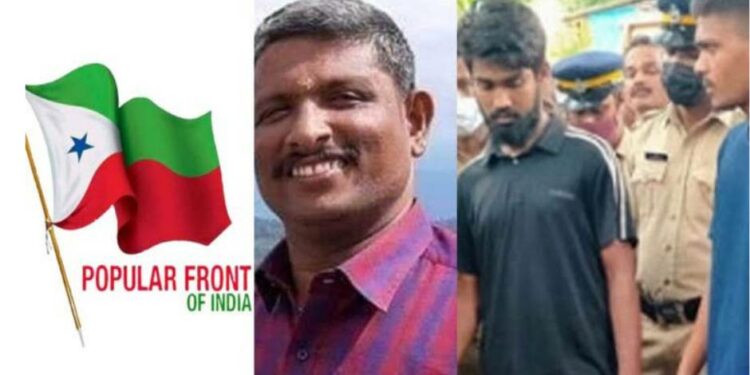 Kerala. The Popular Front goons who hacked former RSS pracharak Sreenivasan to death had hatched the conspiracy in mosque at Sankhuvaram in Palakkad. The culprits told the police that they had hidden the weapons and mobiles used for the crime in the mosque.
According to the police, the scooter used in the crime was also recovered from the mosque premises. The imam of the mosque had provided all the logistical support for the criminals. The mosque is under the control of the Popular Front.
Reports suggest that the criminals had planned two more murders on the same day but dropped the plan. Although the police have arrested seven persons including the imam of the mosque Saddam Hussain, the criminals who directly participated in the crime were yet to be arrested.
The police said the murderers were brought from other areas to execute the plan. Given the nature of wounds, the police said the culprits were well-trained to undertake such crimes. Sreenivasan died due to excessive bleeding due to injury. Although he was taken to hospital, he was declared dead on arrival.
Inputs – Indusscrolls