PM Modi said in Sydney that India is the mother of democracy and his aim is to make India a developed nation. "Banking system in several countries are in trouble today but on the other hand, the strength of India's banks are being appreciated everywhere. The International Monetary Fund (IMF) has described India as a bright spot in the global economy and the World Bank also shares similar view".
"When I came here in 2014, I made a promise to you that you will not have to wait for 28 years for an Indian PM. So, here I am in Sydney once again. India-Australia relationship is based on mutual trust and respect. It was once said that our ties were defined by 3Cs – Commonwealth, Cricket and Curry. This was followed by 3D – Democracy, Diaspora and Dosti. Some even said that ties were defined on 3E- Energy, Economy and Education. Mutual trust and mutual respect have not developed only due to the diplomatic relations. The real reason, the real power is – all you Indians who live in Australia".
"Our lifestyles and culture are different but yoga, cricket and tennis have connected us. We might prepare food in different manners but Master-chef is connecting us now. I thank my Australian counterpart for helping me unveil the foundation stone of 'Little India', a suburb in Sydney. It is a recognition of the contribution of the Indian community to the diaspora of Australia.", he added.
PM Modi also said that a new Indian consulate will be opened in Brisbane soon.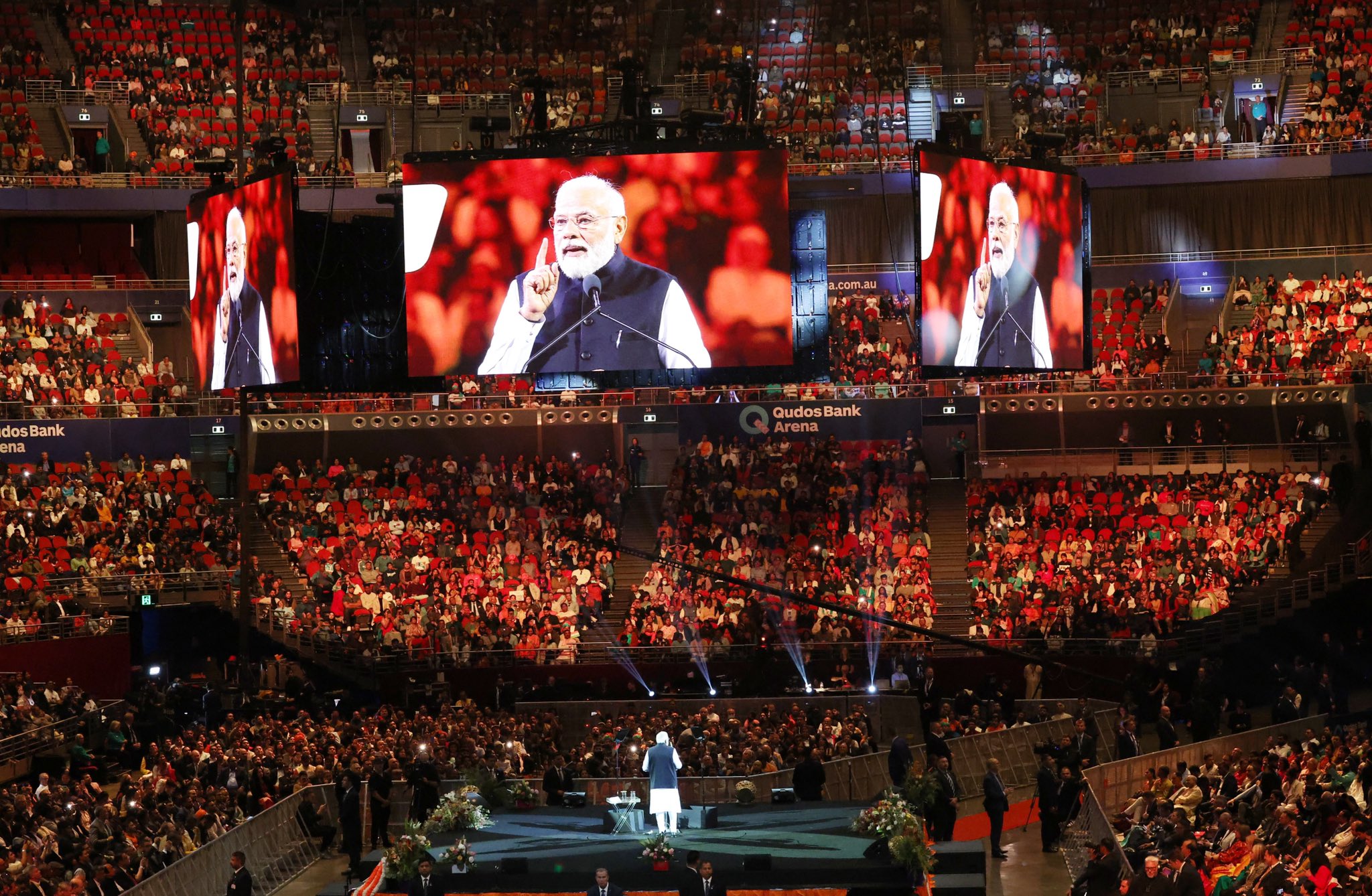 Australian Prime Minister Anthony Albanese
"Prime Minister Modi is 'The Boss', said Australian Prime Minister Anthony Albanese during his introductory speech. "The last time I saw someone on this stage was Bruce Springsteen and he did not get the welcome that Prime Minister Modi has got. Prime Minister Modi is The Boss," drawing a grin from the Prime Minister and cheering and applause from the tens of thousands gathered there.
Australia is a better place because of the contribution of the Indian diaspora, he said.
The event was organized by the Indian Australian Diaspora Foundation. Indian artforms were also performed as part of the program.
Prime Minister Narendra Modi has received a warm welcome from the Indian diaspora when he arrived in Sydney on Monday. PM Modi addressed a special community event in Sydney to celebrate the country's dynamic and diverse Indian diaspora. He attended the event held at Qudos Bank Arena along with Australian Prime Minister Anthony Albanese. More than 20,000 people attended the grand event. Former Australian Prime Minister Scott Morrison, Australian Foreign Affairs Minister Penny Wong, New South Wales Mayor Sameer Pandey and opposition leaders were also present at the venue.