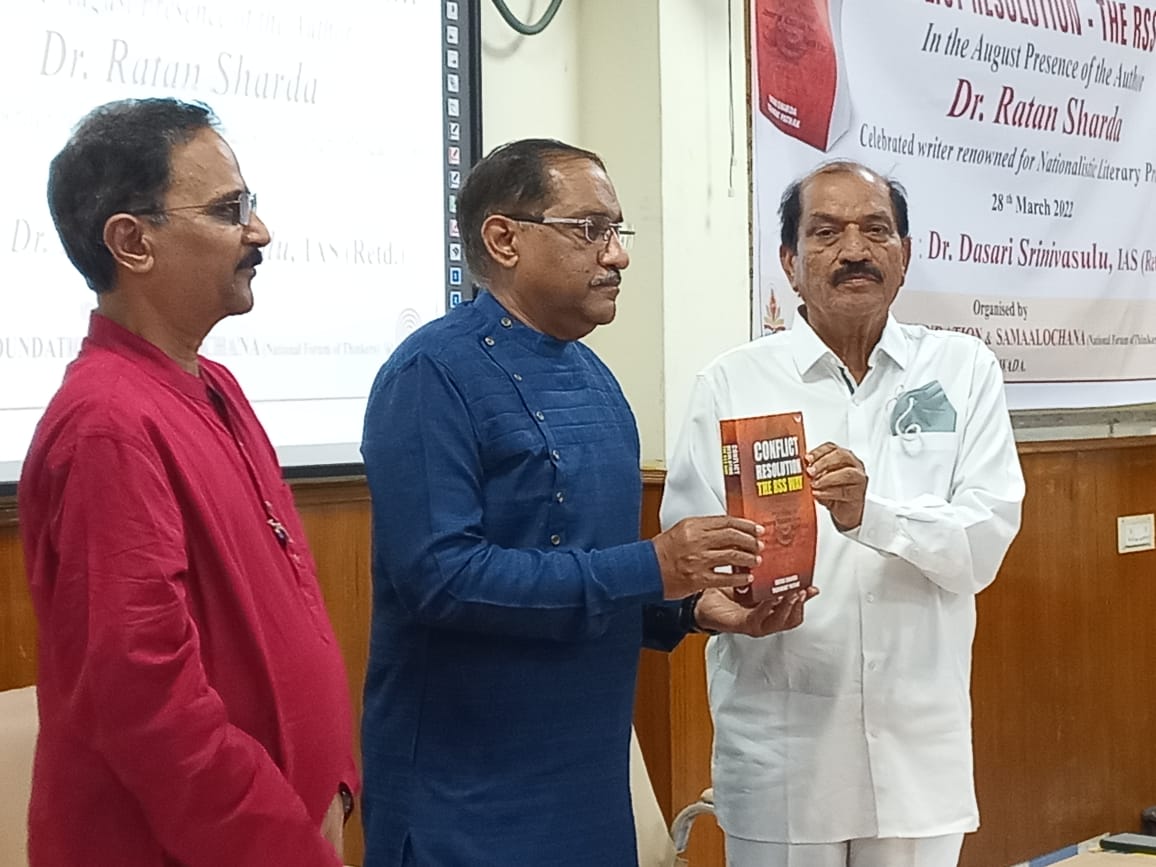 Vijayawada, Andhra Pradesh (VSK).
The Book "CONFLICT RESOLUTION – THE RSS WAY" written by renowned author and analyst Dr. Ratan Sharda launch event was held at the Siddhartha Auditorium in Vijayawada.
The event was jointly organized by the Sahithi Sudha Foundation and Samalochana and it was attended by book author Dr. Ratan Sharda, eminent author Dr. Duggaraju Srinivasa Rao and retired IAS Dasari Srinivasulu.
Dr. Ratan Sharda said that past governments, intellectuals, media, all of them have deliberately and strategically obscured the truths of our history and today there is a need to uncover and analyse those hidden truths with evidence and present them to the people. He gave details of the many attacks on Hindus in Kashmir and in different parts of the country, on different occasions.
He said that such historical truths were deliberately hidden by intellectuals, media and governments and many facts are now known to the people through the efforts of nationalist writers like him.
"There is a need for more extensive research, observation and study in this direction and more historians, thinkers and writers should try in that direction." he continued…
He said that the nationalists, especially nationalist scholars and writers, should have an in-depth study of local historical developments and it is the responsibility of nationalists, especially nationalist scholars and writers, to expose the conspiracies of those who had been influencing history and literature for decades on various topics.
He said that the RSS was constantly analysing the developments and changes in the country, sensing the impending dangers and explaining the consequences that would ensue in the form of its resolutions to constantly alert and awaken the governments and the society. He lamented that unfortunately the governments and the media did not give much importance and publicity to RSS's resolutions in our country.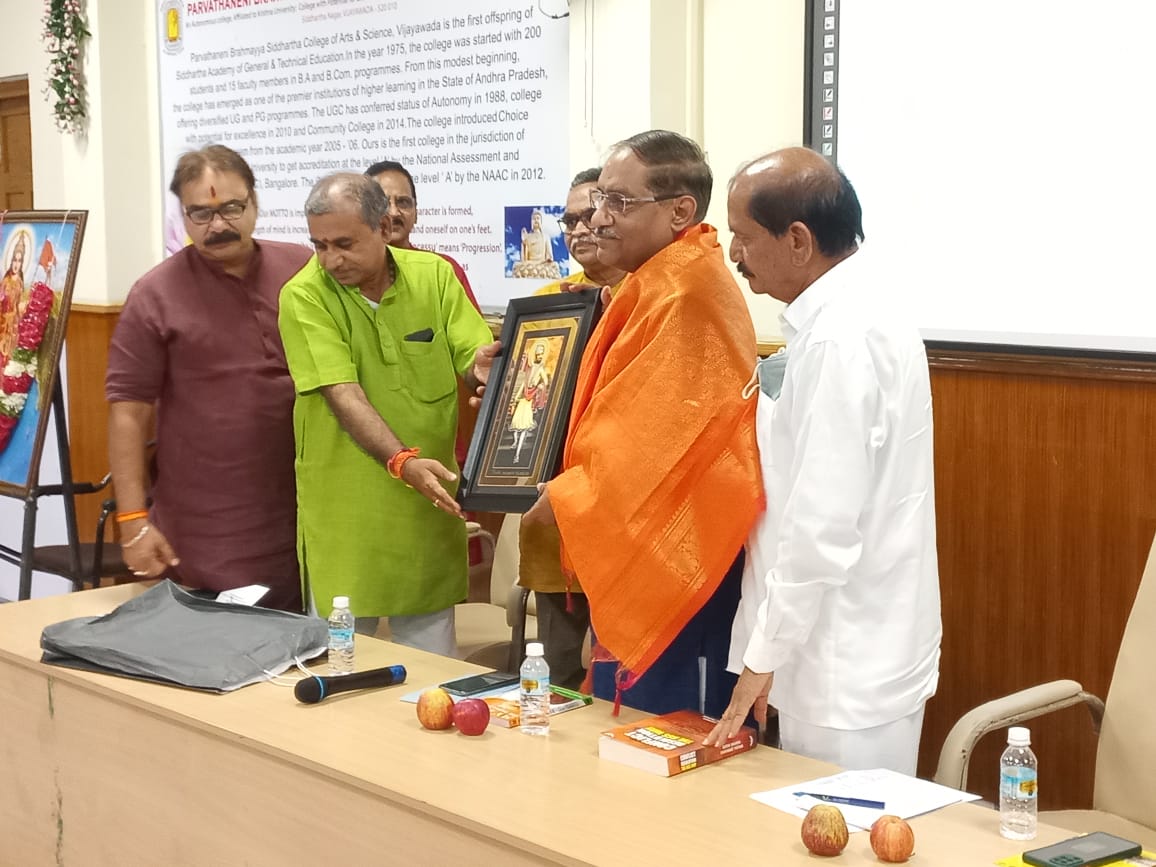 Dasari Srinivasulu, who unveiled the book, said Ratan Sharda's writings are very inspiring and Dr. Sharda is appreciated for collecting valuable information and presenting it in the form of books.
"Actually, Ratan Sharda studied textile technology. But he wrote books on history, social issues, science and technology. This is really a miracle."
Leading author Dr. Duggaraju Srinivasa Rao later said that Dr. Ratan Sharda had done extensive research on RSS, a leading social organization, and had published several books on RSS based on his deep study. He said that out of the total 12, 13 books published by Dr. Sharda, 7 books were written on RSS, which shows how deeply he studied RSS.