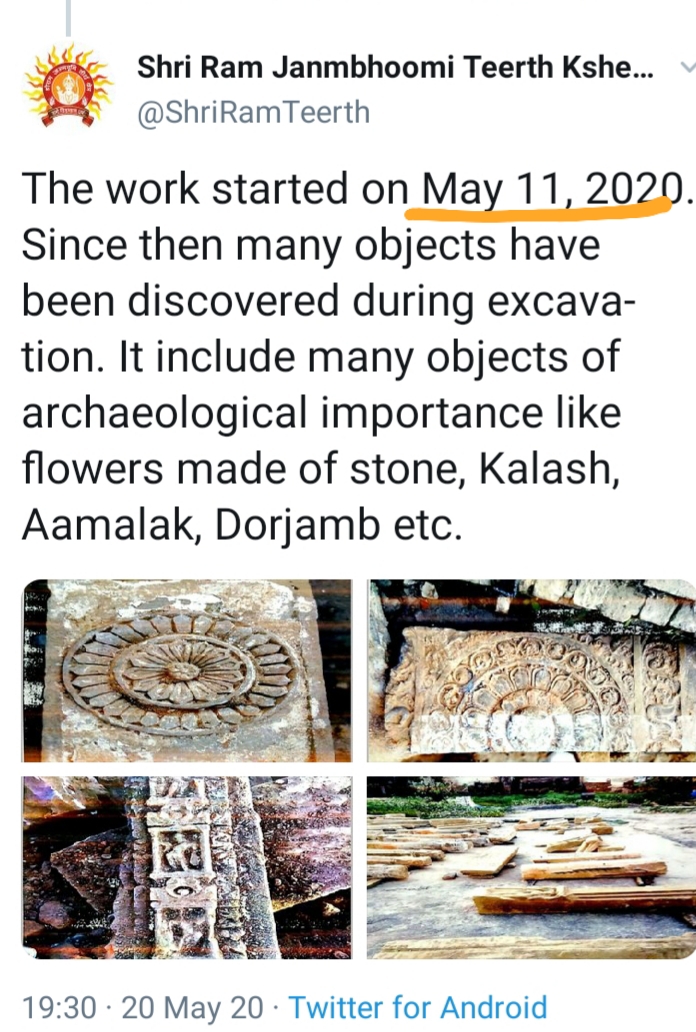 Ayodhya. Artefacts, idols of gods and goddesses, shivling and carvings on sandstone have been found during the land levelling work for Ram temple construction in the holy city of Ayodhya in Uttar Pradesh.
According to an official press release, several carvings on sandstone, artefacts, idols of gods and goddesses and a Shivling have been found during the land levelling work at the Ram Janmabhoomi premises in Ayodhya.
Land levelling work is being carried out for the past ten days during which debris is being removed by the workers.
During the process, several pillars have been discovered in the debris of the structure and carvings on sandstone. A Shivling has been found at the Kuber Teela, the press release said.
Under the supervision of Champat Rai, General Secretary of the Sri Ram Janmabhoomi Tirth Kshetra Trust, the land levelling work was recently started at Ram Janmabhoomi after obtaining permission from district authorities.
It may be recalled that in March this year, Ram Lalla's idol was shifted to a temporary structure near Manas Bhawan in Ram Janmabhoomi premises, till completion of the construction of proposed Ram Temple.
https://twitter.com/i/status/1263465095893483521