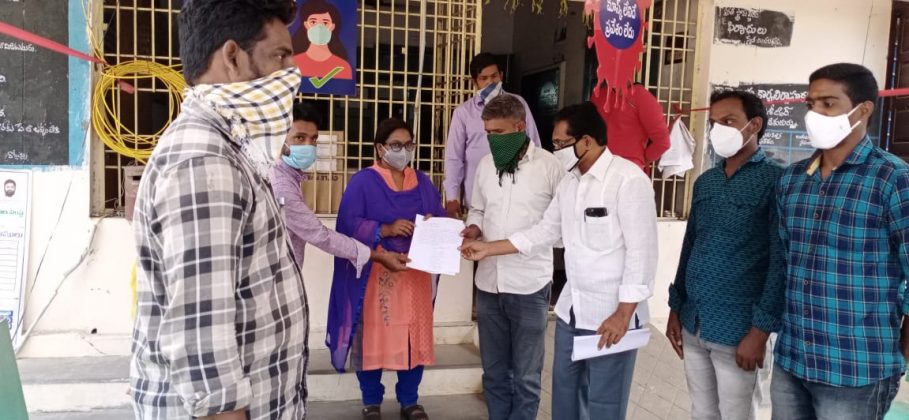 Bhagyanagar (VSK). Members of Agnikula Kshatriya community, which is categorised as OBC community in Andhra Pradesh have given a representation to Ms M. Sujatha, Tahsildar of Mamidikuduru Mandal, and East Godavari district. In the representation, the community members requested the officials to stop issuing Hindu OBC community certificates to those members of their community who have converted to Christianity. The community leaders KS Raju, Ch Ajay, SV Krishna, K Kumaraswamy, S Subrahmanyam, and BV Ramana stated that in several villages, up to 40% of the Agnikula Kshatriya community have converted to Christianity but they have obtained Hindu OBC community certificates by suppressing the fact that they are no longer practising Hindu religion. They pointed out that such suppression of facts is a violation of the constitution and also a crime. They requested revenue officials to conduct enquiry in this regard and change the community certificates of those who are no longer practising Hindu religion and demanded that action be taken against them for suppression of facts.
It is to be noted that recently the organization, Legal Rights Protection Forum (LRPF) had brought to the public notice that nearly 70% among the total 29841 Christian pastors who were given Rest 5000 covid relief by the Govt of Andhra Pradesh, hold SC and OBC certificates. The forum had pointed out that as per Supreme Court judgement (CIVIL APPEAL NO. 4870 OF 2015, Mohammad Sadique … Appellant Versus Darbara Singh Guru … Respondent once a person converts out of Hindu/Sikh/Buddhist religion, his or caste goes into eclipse and caste is revived only on re-conversion to original faith.
Earlier, members of the Sangham had given similar representation to Tahsildar of Mummidivaram Mandal in the same district.