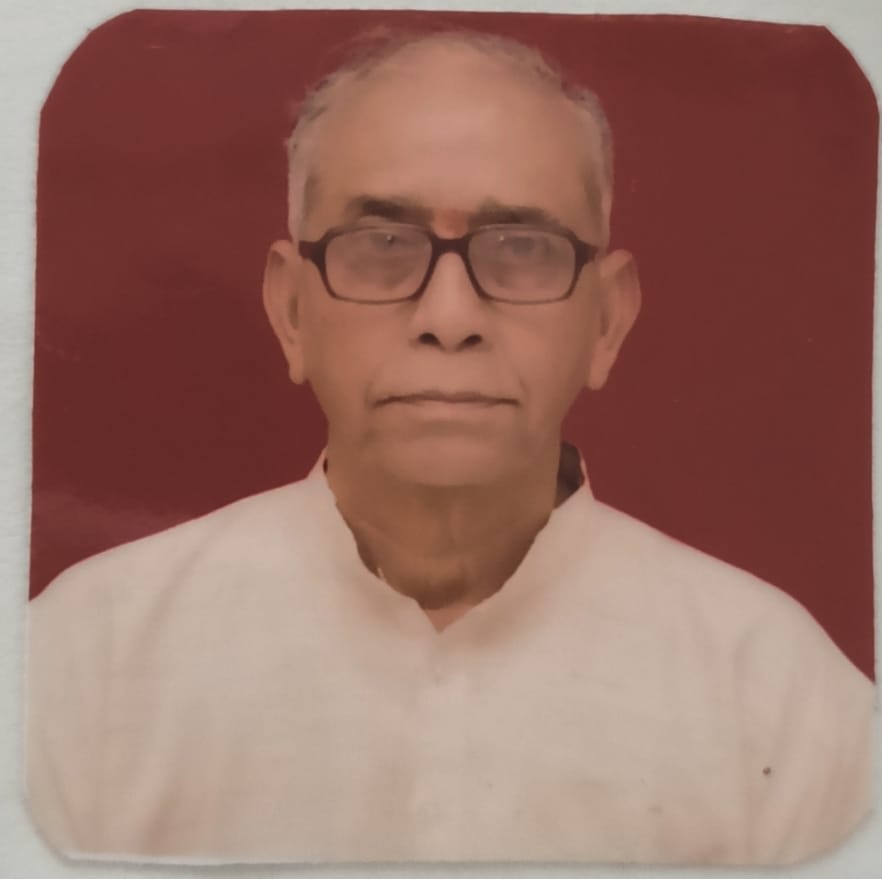 Pune, July 18
Rashtriya Swayamsevak Sangh's senior Pracharak and former Sanghatan Mantri of Akhil Bharatiya Shikshan Mandal Vinayak Vishwanath Kanetkar (age 83 years) died at Kaushik Ashram in Pune on Monday (July 18) morning. He was cremated at the Vaikuntha Crematorium.
Vinayakrao Kanetkar was born on September 5, 1939. He did his MA in Economics from Fergusson College, Pune. After serving in Akhil Bharatiya Vidyarthi Parishad from 1961 to 1963, he became a full-time Pracharak of the RSS. After first working in Karveer and Panhala in Kolhapur district, he went to Assam from 1965 as a Pracharak. There, he worked at places like Guwahati Nagar, Kamrup District, Tezpur Division etc.
Kanetkar held the responsibility as the Prant Sah Bouddhik Pramukh of Assam for 12 years from 1984. He then worked in the Itihas Sankalan Yojana from 1996 to 2003. He was the Akhil Bharatiya Sah-Sangathan Mantri of the Bharatiya Shikshan Mandal from 2003 to 2007 and Sangathan Mantri from 2007 to 2016. Vinayak Kanetkar was relieved of all liability in 2016 after more than five decades of dedicated work. Presently he was staying at Kaushik Ashram where he breathed last.
President of Deccan Education Society Dr. Sharad Kunte said that Vinayakrao Kanetkar, who worked as a Pracharak in places like Assam, Purvanchal, continued to work till his last breath. He never took care of his own illness and always kept him busy. He made a valuable contribution to the educational organization Bharatiya Shikshan Prasarak Mandali. His style of explaining the RSS to people who did not know it was admirable.
Member of the RSS Kendriya Karyakarini Prof. Anirudh Deshpande said, "My acquaintance with Vinayakrao Kanetkar was from the time he was working for ABVP. He was among the first few swayamsevaks who went to Purvanchal for RSS work. He was one of those who laid the foundation of what we see today as Sangh's work from Assam to Arunachal Pradesh. He worked in very unfavourable conditions. Kanetkar was an extraordinary personality, a very gentle personality. More important was his work as the Sangathan Mantri of Bharatiya Shikshan Mandal. He insisted that education should be Indianized. Many activities were implemented in that direction. His health was not good for the last few years. However, he used to come to the Shakha and guide everyone. With his departure, we have lost a senior swayamsevak."
Pune Mahanagar Samyojak of Prabodhan Manch Vinayak Gogte said, "Vinayakji Kanetkar used to attend every program of Prabodhan Manch and never forgot the acquaintance he once made."
Makarand Divekar, an activist of the Jammu Kashmir Study Center, said, "I used to go to Kaushik Ashram to meet him. He used to talk a lot about his work in Assam and other topics. Since he was originally from Sangli and I myself come from that area, I used to talk more freely with him. I would take him in the car when he wanted to go out for a trip. With his sudden passing, these memories will stay with me forever. Heartfelt condolences from me!!"
Paying tribute to Kanetkar, Konkan Prant Pracharak Sumant Amshekar said, "I used to meet Kanetkarji during meetings While working in Assam and Meghalaya region. He built a team in that area during a very difficult time. Pracharaks formed during his time are working today at the Prant and Kshetra levels. Vinayakrao always emphasized on going and contacting in person regardless of age and position. He was careful in all works. He was very soft spoken. The straight forward Vinayakrao always insisted on flawless work with nuances. He had close contact with the intelligentsia outside the Sangh circle. Social leadership contact was also good. So naturally, over time, his contribution to the work helped the team to understand its role at all levels. The work he has put up during a very trying time is invaluable to the society."