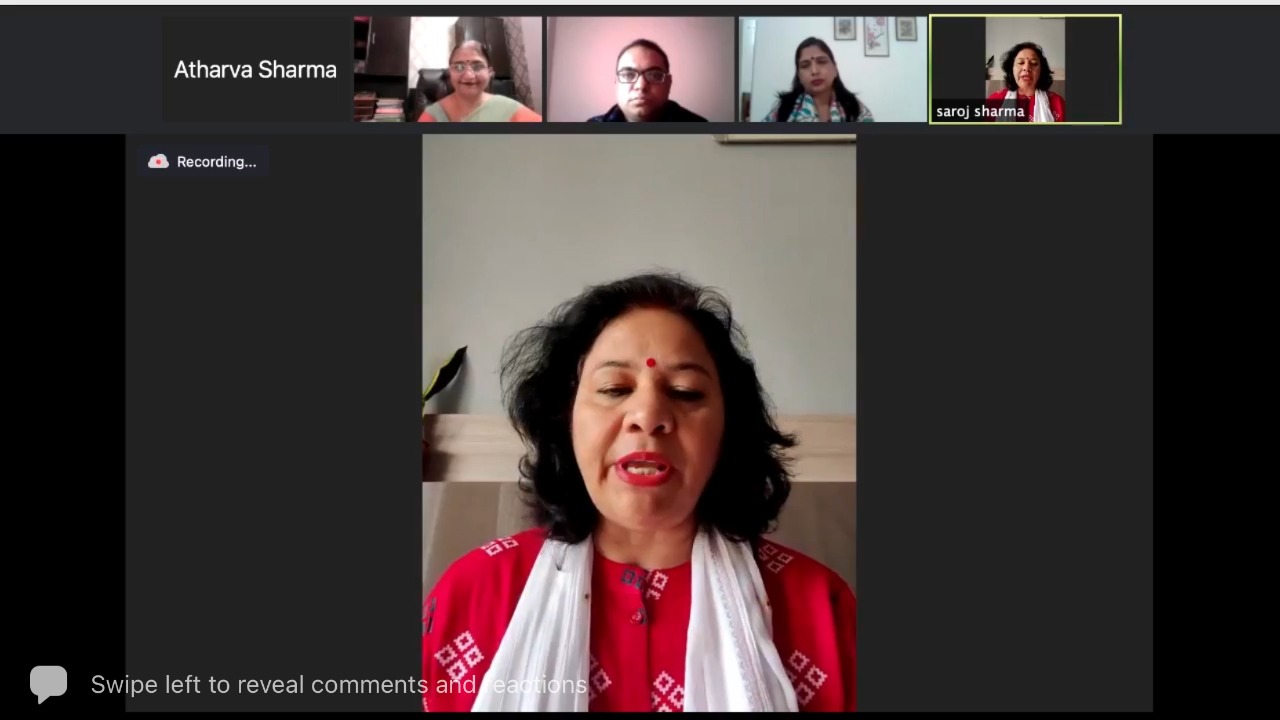 New Delhi. The present situation is both difficult and challenging. Ours is a vast country. The mode and nature of Board examination should be decided with options in conformity with the needs of states. Education is the foundation of any country. It is imperative to safeguard the future of students. While keeping an eye on students' safety, it is also necessary to hold the examination of 12th. Academic and teaching activities are very nearly suspended for the last one year and a half. The negative impact of not taking examination in one particular year sustains for the whole life. This opinion was given by Atul Kothari, National Secretary of Shiksha Sanskriti Utthan Nyas (SSUN) in course of a Seminar on "The Nature of Board Examination: Future of Students".
Addressing the seminar, Anita Sharma, Member of Executive Council, NCERT, said that the 12th Board Examination is a turning point for 1 crore and 40 lakh students for setting their future academic course. Young students have knocked even the doors of the Supreme Court for/against the examination. In view of these facts this seminar has been organised. In this seminar students, teachers, educationists, managers, medical professionals, psychologists etc were brought on a common platform to deliberate upon this burning issue.
An organizer of the seminar, Edward Mendhe informed that in this seminar all participants were unanimous in recommending that examination must be held. Shiksha Sanskriti Utthan Nyas submitted a memorandum based on the conclusions of this seminar to the Hon'ble Prime Minister and Education Minister. Through this memorandum SSUN submitted its recommendation regarding holding of examination. Those students who cannot take examination for any personal reasons, should be given another chance. If the examination is organized in 'Physical Mode', then test should be simplified – e.g. common subjects like those of science should comprise a single paper. Moreover, due consideration is required for shrinking the duration of examination. Regarding examination in physical mode it was suggested that examinees should write their papers at their home centre, while supervisors and invigilators should be called from other schools/centres. Objective-type questions may be required to be answered on OMR sheets. In the context of Corona Pandemic, the memorandum listed its important suggestions regarding examination centres – like ensuring availability of medical facility, sanitiser, hand-wash, mask, face shield etc at examination centres. Regarding evaluation the SSUN suggests that 40% marks may be on the basis of the average score of examinations of classes 10th and 11th, 30% marks may be on the basis of scores in Internal Assessment and 30% marks may be awarded on the basis of Board Examination.
In this seminar Prof Saroj Sharma, Chairperson NIOS, Dr. Pankaj Mittal, Secy Gen AIU, Anju Mehrotra, NCERT, Dr. Sanjay Bharati, Navbharati Shikshan Sansthan, MP Sharma, JP Group of Schools, Dr. Smita Misra, Medical Professional, Dr. Geetanjali Kumar, Psychologist, Prof Ravindra Kanhere, Madhy Pradesh Fee Regulatory Commission, Prof RK Mittal, VC Haryana, Dr Pawan Sinha and Dr. Atul Gautam put forth their valuable opinion.