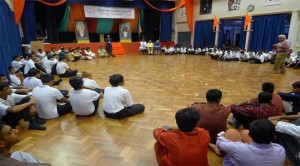 London August 05:  Hindu Swayamsevak Sangh HSS along with Hindu Sevika Samiti of UK organised SANGH SHIKSHA VARG -2014  in London, England from 26th July 2014 for 9 days, along with Sevika Samithi's Shiksha Varg.
The valedictory was held on August 3rd, was well attended by members of Hindu Swayamsevak Sangh and Hindu Sevika Samiti at London, UK.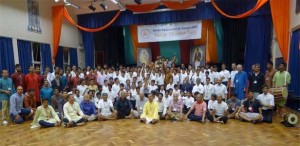 110 Swayamsevaks (from different parts of UK) are taking training. 75 Sevikas too are taking training.
(Source : www.samvada.org)