Sangh Shiksha Varg – Tritiya Varsh inaugurated today at Nagpur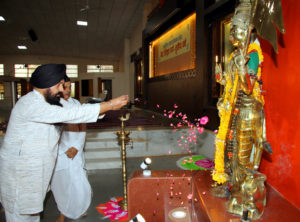 Nagpur (VSK). 'Sangh Shiksha Varg – Tritiya Varsh' is an important milestone in a Swaymsevak's life. However it is not like a University Degree or Certificate. We are always in the process of learning and this journey never ends, said Dattatrey Ji Hosbale, Sah Sarkaryawah of RSS. He was speaking at the inaugural function of Sangh Shiksha Varg – Tritiya Varsh at Nagpur today. Sangh Shiksha Varg – Tritiya Varsh of RSS was inaugurated today morning at Dr. Hedgewar Smriti Mandir premises at Reshimbag, Nagpur. 708 swaymsevaks from across India are participating in this Varg.
In his inaugural address, Dattatrey Ji Hosbale, said – It is a dream of every swaymsevak to participate in this varg. This varg has special significance because it is held at a place where the founder of RSS Dr. Hedgewar Ji, the second RSS Sarsanghchalak Shri. Guruji have actually worked with thousands of Swaymsevaks making this place divine. We get a true national perspective in this varg as we live with participants from across the nation.
In his address Mukund Ji, the Palak Adhikari of the Varg said – there are various types of organisations in the society. Some are money based while some are publicity oriented. RSS is a cadre based organization. Our base is our Karykarta and we are in the man making process. This process has no limit. Those who are involved in the process are learning it continuously.
"We have to learn various aspects of RSS in this 25 days training. There is another dimension to this training which is informal and it is the 'experience' which we are going to get in next 25 days. This is an 'intangible investment' for our life. Sangh Shiksha Varg is like an ocean and it depends on the size of our vessel that how many drops of learning we can take from this ocean. The varg will conclude on 7th June 2017.
Sahsarkaryawah Bhagayyaji welcomed all the participants. Adv. Sardar Gajendrasingh Ji (Prant Sanghchalak, Uttarakhand) is the Sarvadhikari of this Varg. The other officials are as below –
Varg Karyawah – Shri. Shyam Ji Manohar (Prant Karywah, Jodhpur)
Mukhya Shikshak – Shri. Akhilesh Ji (Sah Sharirik Pramukh, Awadh Prant)
Sah Mukhya Shikshak – Shri. Gangarajiv Ji Pande (Sah Sharirik Pramukh, Mahakoshal Prant)
Bauddhik Pramukh – Shri. Uttam Prakash Ji (Bauddhik Pramukh, Delhi Prant)
Sah Bauddhik Pramukh – Shri. Krishna Ji Joshi (Bauddhik Pramukh, Uttar Karnataka Prant)
Seva Pramukh – Shri. Naval Kishor Ji (Kshetra Seva Pramukh, Purvi Uttarpradesh)
Vyavastha Pramukh – Shri. Sunil Ji Bhulgavkar (Dharmajagaran Sanyojak, Nagpur Mahanagar)
Palak Adhikari – Sahsarkaryawah Mukund Ji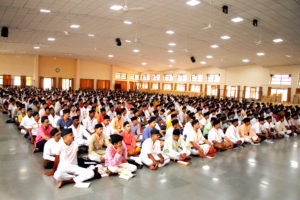 /?php if(of_get_option('disable_share') != true) { ?> /?php echo mom_single_share(); ?> /?php } ?>
About The Author
Related posts
Leave a Comment