Sant Kumar Sharma
Jammu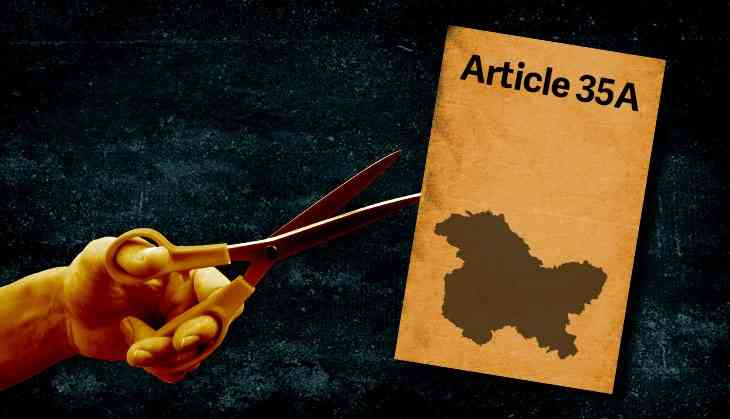 In the state of Jammu and Kashmir, of which Laddakh was also a part till last year, there were no Scheduled Tribes (STs) till 1989. Read again and you may declare the statement to be false.
No, it is not a falsehood but true to the last word. How? If there were no STs in the state till 1989, where did they live? Where did all the STs who live in J&K come from in 1989 then?
The fact is that they all were living in J&K of the day but were not recognised as STs. Before 1989, when four groups of people were recognised as STs, no groups were identified as STs in the state by successive governments.
We need to recall here the Legislature of J&K had the powers to define Permanent Residents under Article 35-A. It also had the right to define their rights, or rather deny what Central laws were applied to them. This was a peculiar trait of these governments that they didn't recognise any group as STs.
Non-identification of any groups as STs meant benefits of the Central laws were not available to them. Political reservations, job reservations, or in educational institutions, soft loans and other benefits available to STs all over India were thus denied to them.
In April 1991, Gujjar-Bakerwals and seven other groups of people were recognised as STs. By then, 12 groups of people were duly identified and recognised under the enabling Central laws.
This was done by the then Central government as J&K was not under any so-called "democratically elected" government. This due apportionment of their rightful share was done by using provisions of the Indian Constitution. Till that time, the Constitution of Jammu and Kashmir only served to deny them their rights.
Thereafter, the STs started getting reservations in educational institutions, in jobs and some other sectors. They were still not given any political reservations as was the norm all through India in all other states and UTs. The J&K Constitution was an impediment here too in the empowerment of STs.
The provisions for positive discrimination in favour of Scheduled Castes (SCs) and Scheduled Tribes (STs) are defined in articles 330 to 342. However, the provisions pertaining to the STs were not applicable to J&K to a large extent.
On August 5, 2019, when steps were initiated to scrap Article 35-A, one positive fallout was that the STs got political reservation. It was only after abolition of J&K Constitution that STs got their due share of the political pie in the UT of J&K. The full application of the Indian Constitution to the UT means that the STs are now entitled to reservations in proportion to their population.
It bears mention here that the new 90-memeber Legislative Assembly of UT of J&K that will come into being now can have 9-10 seats reserved for STs. Of course, it is likely to take a year or so more before the new assembly is constituted after delimitation de novo and holding of elections. However, artificial disempowerment of various ST groups by way of denial of political reservations is now a bad dream that lasted for over seven decades.
Incidentally, there are at least 47 Lok Sabha seats and over 554 assembly seats reserved for STs all over India. It may be interesting to mention here that in Arunachal Pradesh, 59 out of 60 seats in the assembly are reserved for STs.
In Jharkhand, out of 81 assembly seats, 28 are reserved for STs. In Rajasthan, 25 out of 200 assembly seats are reserved for the STs. This political bonanza for the STs of J&K has become possible only because of the application of the Indian Constitution in toto.