Bengaluru. Senior Pracharak of Rashtriya Swayamsevak Sangh, author and poet Chandrashekhara Bhandari Ji passed away on Sunday, October 30, 2022, at 3.00 pm at a private hospital in Bengaluru. He was 87.
Chandrashekhara Bhandari Ji is a well-known name in Kannada literary world. Along with his relentless organizational activity of the RSS, he enriched the world of literature with his experience in social work, exhaustive study, extensive critical assessment, and constant writing.
He was born on May 4, 1935, in Mangaluru as the fifth and youngest son of Shri Vittappa Bhandari and Shrimati Kamalavathy. He has two brothers and two sisters. Chandrashekhara Bhandari Ji was associated with the RSS right from his school days. He completed his high school education at Urva Canara High School, Mangaluru and then completed his B.Sc. from St. Aloysius College and B.Ed. from Government College. From 1958 to 1961, he served as a teacher at the B.E.M. High school in Mangaluru and Milagris High School in Kallianpur near Udupi.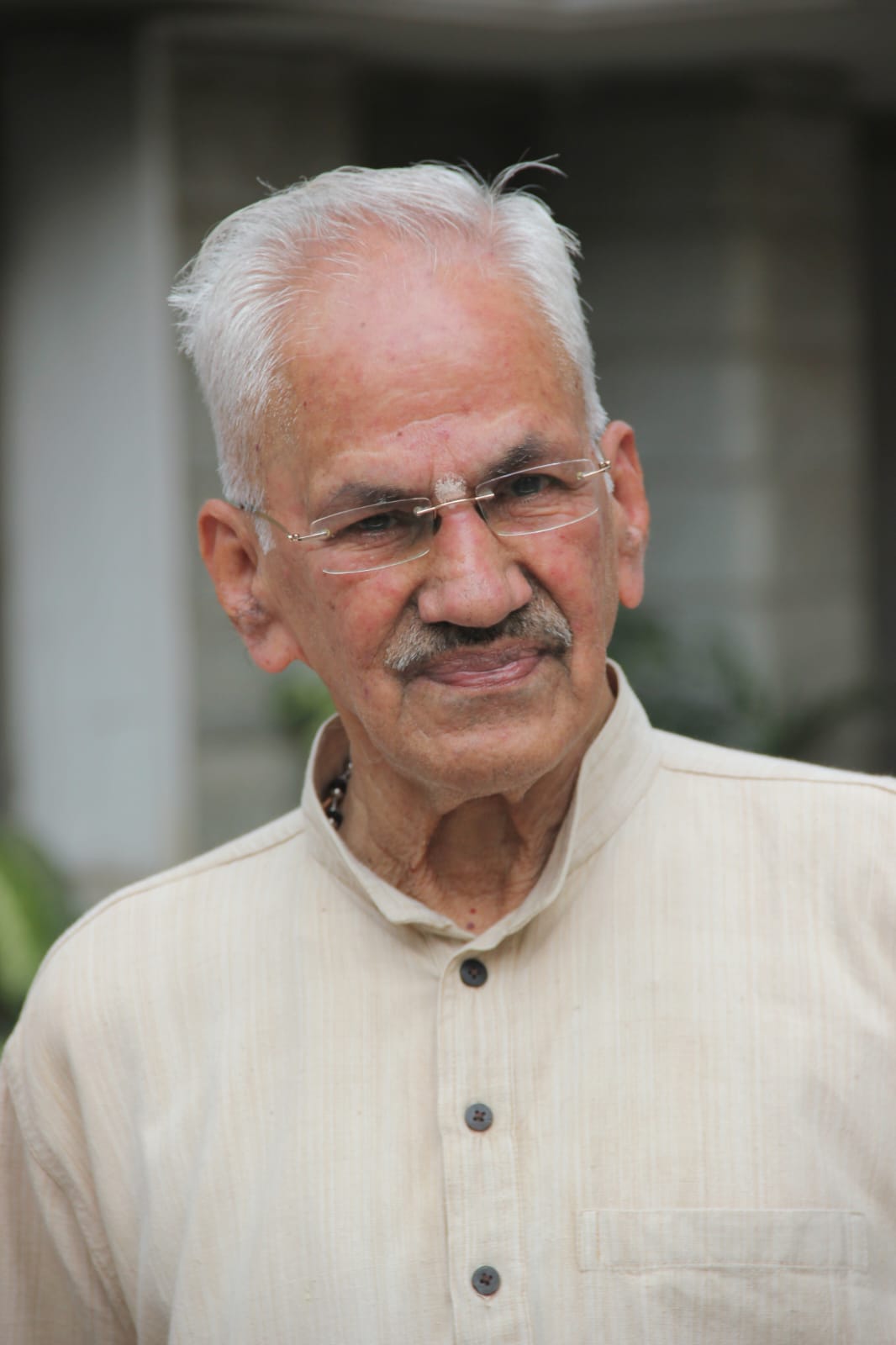 As a Pracharak of the RSS from 1961, he was engaged in social work for several decades. He was a Pracharak for 62 long years. Chandrashekhara Bhandari Ji served as Vibhag Pracharak in several regions of Mangaluru, Tumakuru and Mysuru and as a Sangh Pracharak in different phases. Having worked clandestinely during the Emergency period from 1975-77, he involved himself in literary activities in 1984 as per the wishes of HV Sheshadri Ji. He became the Prachar Pramukh of both the prants of Karnataka (Uttar and Dakshin) in 1994, a responsibility he held till 2012. In 2000, he became the founding trustee of Vishwa Samvad Kendra, Karnataka. He also served as the Prant Samyojak of Akhil Bharatiya Sahitya Parishad in 2012.
The works authored by Chandrashekhara Bhandari Ji, who was constantly engaged in creating literature and composing patriotic songs, shaped him as a historian, translator par excellence, proponent of ideological issues, researcher and journalist. His independent works, his translations and the books that he co-authored have left an indelible impression on the minds of readers and intellectual circles.
Several of his articles and columns disseminating nationalistic thoughts have been published in leading daily newspapers and in several weekly and monthly magazines of Karnataka. He composed many patriotic songs. The song 'Dharegavatarichi Swargada Spardhiu Sundara Taynelavu' composed by him was published in the Kannada school textbooks which instilled a sense of patriotism in the children. In addition to this, he continuously contributed to Jagran publications, Aptasamvada weekly, Samachara Sameekshe (news reviews) and topical articles, enriching the field of journalistic literature.
'Samajika Krantisurya Dr. Babasaheb Ambedkar', a seminal work translated by Chandrashekhara Bhandari Ji received the 2011 translation award conferred by the Kuvempu Bhasha Bharati Pradhikara of the Karnataka Government. Karnataka Government's Kannada and Culture Minister Umashree honoured Chandrashekhara Bhandari Ji with an award at the award function held on June 19, 2014, at Bangalore University's Jnana Bharati Kalagrama.
Condolences
RSS Sarsanghchalak Dr. Mohan Bhagwat Ji, Sarkaryavah Dattatreya Hosabale Ji, Kshetra Sanghchalak V Nagaraj, Chief Minister of Karnataka Basavaraja Bommai, Former Chief Minister B.S. Yediyurappa and prominent leaders from all walks of life expressed their condolences on the passing away of Chandrashekhara Bhandari Ji.
Cremation
Antim Darsahan of Chandrashekhara Bhandari Ji was held at RSS Prant Karyalaya 'Keshava Krupa' on 31st October, 2022. Beli Matha's Sri Shivarudra Swamiji, Former Karnataka Chief Minister BS Yediyurappa, BJP National General Secretary CT Ravi and several others paid their tributes to Chandrashekhara Bhandari Ji.
The final rites of Chandrashekhara Bhandari Ji were held at the electric crematorium in Banashankari, Bengaluru. RSS Sah Sarakaryavah Mukunda C R, Kshetra Sanghchalak V Nagaraj, Kshetra Karyavah N. Thippeswamy, Prant Pracharak Guruprasad, Karnataka Uttar Prant Pracharak Narendra, several senior office bearers of RSS and Vividh Kshetra were present.
A public condolence meeting will be held on Nov 10, 2022, Thursday at 6.30 PM in Bengaluru.